Georgia Mountain Fairgrounds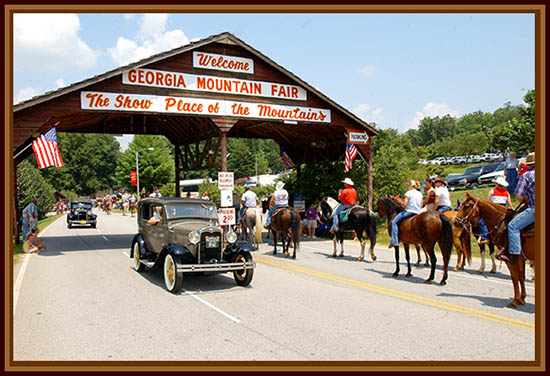 Since its opening, the Georgia Mountain Fairgrounds has served as the premier event venue for the North Georgia region. It serves as host to countless events including art festivals, world-class bluegrass, country gospel and rock 'n' roll performances, visiting conventions and dance shows. In addition, there are 189 camping and RV sites for overnight guests. These sites, which offer modern conveniences such as water, electricity, telephone and cable service, are open year-round and most offer spectacular views of Lake Chatuge. The Fairgrounds, or sections of the fairgrounds, are also available to be rented for private functions.
Address:
1311 Music Hall Road

Hiawassee
,
GA
30546
USA
Contact:
Phone: 706.896.4191
Website:
Click to Visit
Geocode: 34.9668818, -83.7736268
Share this Location:
Email to a Friend








More...
Location Tools:
Local Weather
Driving Directions
Event Calendar
Upcoming Events:
Thursday, 06 September, 2018

Friday, 07 September, 2018

Saturday, 08 September, 2018

Saturday, 13 October, 2018

Tuesday, 16 October, 2018

Wednesday, 17 October, 2018

Thursday, 18 October, 2018

Saturday, 20 October, 2018