Menu
The Best Restaurants in the North Georgia and Western North Carolina Mountains
Murphy's Chophouse is a great addition to Murphy's "restaurant scene"; it is one of the most exciting restaurants in Murphy North Carolina. Featuring the finest in gourmet cuisine, wines and cocktails, world renowned Chef and Owner, James Reaux provides a fine dining approach and a casual comfortable atmosphere perfect for any occasion.
130 Valley River Avenue • Murphy, N.C 28906 • 828.835.3287 • Chophouse Web Site
---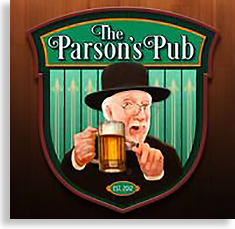 We believe in old fashioned, face to face, friendly conversation. You will not find any televisions or loud music. Just a warm place to feel at home and enjoy...
We pride ourselves on our extensive beer menu (over 50!). Talk to one of our "Beervangelists" to help you try a new favorite! If you request a beer we do not carry, we will attempt to get it!
Monday - Saturday 11 am - 10 pm
19 Tennessee Street • Murphy, NC 28906 • 828-837-4151 • Parson's Pub Web Site
---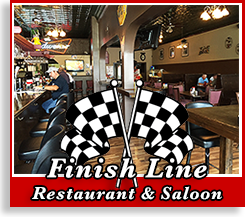 We have something for everyone!!!
We serve breakfast, lunch, dinner and a full bar...on the weekend we have live music...
Tuesday nights Finish Line has Karaoke with DJ Charlie, starting at 7 p.m. and going until 11 p.m. DJ brings professional grade lighting and over 125,000 karaoke tracks, with wireless mics and a whole lot of fun coming up. Come visit us...
Open 8 am - 2 am 7 days a week - 365 days a year
29 Tennessee St • Murphy, NC 28906 • 828-837-6681 • Finish Line's Facebook
---
Known as the
"Cheers" of Murphy
, this full service coffee shop and wine bar is a favorite of locals and a top choice for seasonal visitors. A delicious menu of Panini grilled sandwiches, wraps, and salads, wine and beer by the glass is served at a beautifully carved Celtic bar! This is the only wine shop in the area and offers a wide selection of wines and specialty beers.
Come enjoy live performances from regional musicians every Wednesday and Friday from 5pm – 7pm! Weekly dart tournaments and frequent wine tastings are some of the fun activities at this must see destination. Located in an historic building in the center of downtown Murphy, NC. The Daily Grind & Wine has been recognized in Our State Magazine and WNC Magazine.
Mon - Tues 8 am - 6ish - Wed, Thurs & Fri 8am - 7pm
Saturday 8 am - 4pm • Check out our Events
46 Valley River Ave • Murphy, NC 28906 • 828-835-7322 • Daily Grind on Facebook
The Chophouse of Hiawassee is a welcome addition to Hiawassee's "restaurant scene"; it is one of Hiawassee's  most exciting restaurants in North Georgia. The Chophouse features the finest in gourmet cuisine along with a million dollar view of Lake Chatuge. Featuring the finest in gourmet cuisine with casual indoor and outdoor dining (season permitting).
625 Highway 76 W • Hiawassee, GA 30546 • 706.896.3200  •  Chophouse Web Site
Closed for the Season See You in the Spring...
The Chophouse at LaPrade's re opened in the spring of 2011 under Chef James Reaux with casual elegant dining inside and outside, as well as the boating casual Lakeside Bar and Grill located dockside at the marina. Enjoy live music (in season), fine American cuisine, with regional southern and local accents. Chef Reaux provides premium grade products with an emphasis on fresh fish/lobster, prime rib, steaks and chops along with the finest quality produce and desserts. Complete with an extensive wine list and cocktails (dockside or in the restaurant).
25 Shoreline Trail  •  Lake Burton, GA 30523  •  706.947.8777  •  Chophouse Web Site
designed, produced and hosted by
The Blue Ridge Highlander logo, all photography, design, graphics, artwork, writing, digital images, etc are the
Copyright ©
of C. Wayne Dukes and Sherry Bell Dukes. 1996 - 2016, except where otherwise stated. All rights reserved, reproduction, downloading, and/or duplication of any sort is strictly prohibited, all violations will be prosecuted.
Legal Policy
. If you have any questions, or comments, regarding this site,
e-mail the Highlander
.