Great Mountain Cabin Rentals
in Murphy North Carolina
& Blairsville Georgia
call today 828-835-9982



Available at your local Ingles



Visit the Mountains....
You know you want to...

God Bless...
If you have any trouble reading this email...click to view on-line
Enjoying Spring in the mountains...
The mountains are ablaze withflaming azaleas, lush green meadows and vibrant buttercups filling the fields. Spring is in full swing and the time to play in the great outdoors has begun.
Spring is the Highlander's favorite time of the year with fresh and new hope for the coming season. The joy of the season is upon us humankind as well as the animal kingdom as shown in the joyful faces of our K9 companions above.
It's time to get out and take in, all that the Blue Ridge - Smoky Mountains have to offer.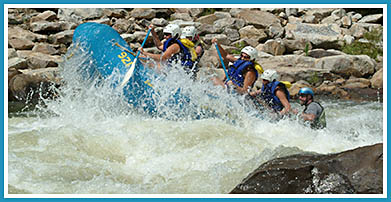 Book a Rafting Trip down the Ocoee or Nantahala Rivers
To book a rating trip or raft and zip and be there on opening day, call today for our specials, 828-835-3275 or email tara@greatmountainretreats.com

More and more events are being added to the Event Calendar, so now is the time to plan your trip to the mountains. Use our "Request Information Form" to get valuable information to help you plan your trip or relocation to the mountains.
Next newsletter we will be unveiling phase one of our new backpack program, make sure you check it out, it is a great new concept to add value to hour trips to the mountains.
This weekend in the Mountains....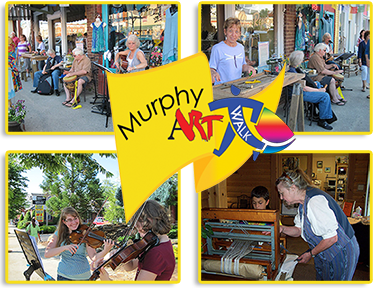 Murphy North Carolina
Murphy Art Walk
May 1st 2015 ~ 5pm to 8pm

Join us in Historic Downtown Murphy for a night of fun and creativity. Valley River Arts Guild organized all the local merchants to stay open late on the first Friday of each month, May through October to welcome guests from all over.
Artists are scattered throughout downtown Murphy, demonstrating their skills, plenty of music, wine and other fun activities. A great Friday evening in the Spring.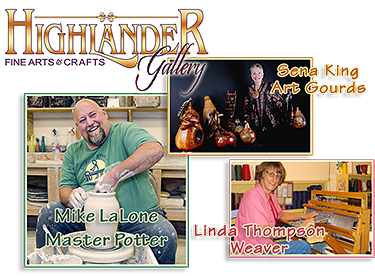 Murphy North Carolina
Highlander Gallery at the Murphy Art Walk
Mike LaLone, Sena King & Linda Thompson
May 1st 2015 ~ 5pm to 8pm

Join us in Historic Downtown Murphy for a night of fun and creativity. Local merchants are open late on the first Friday of each month, May through October to welcome guests from all over. You will find artists demonstrating their skills throughout the downtown, plenty of music, wine and other fun activities.


Murphy, North Carolina
Murphy Chophouse - Music on the Patio
Featuring
Phillip Brooks - Friday
Troy Underwood - Saturday

Friday & Saturday, May 1st & 2nd - 6 pm

Join us on the Deck for Music and a Good Time with Friends
Click for events at Murphy's Chophouse, Music line up and a map...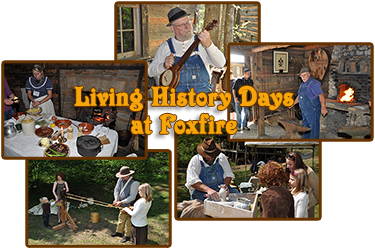 Foxfire Hosts Living History Days
Saturday, May 2nd, 2015
8:30 a.m. to 4:30 p.m.

See the days of pioneer Appalachia brought to life by local families as the Foxfire Museum & Heritage Center hosts a day of living history, with adults and children dressed in 1800s period costumes, showcasing almost every facet of life in these mountains 200 years ago.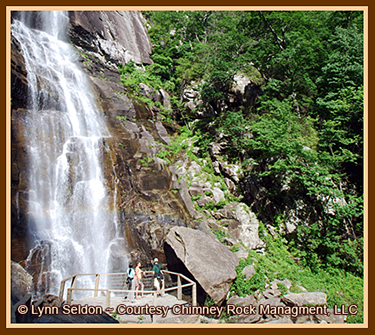 Chimney Rock, NC
May 3rd 2015
Naturalist Niche: Waterfall Exploration
Hickory Nut Falls is not only one of the highest falls east of the Mississippi River, it's also full of plants and animals are easy to miss if you aren't watching closely! Join a Park Naturalist to explore the Falls and search for life hiding among the rocks. Advance registration required. Waterfall Exploration is part of our Naturalist Niche series. Join an expert naturalist on park trails once a month January - December to learn about plants, wildlife, survival skills, birding, geology or other fascinating outdoor topics!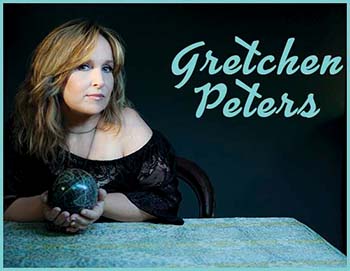 Blue Ridge GA
May 2nd 2015
Blue Ridge Community Theater
Live Music is Better Concert Series
presents Gretchen Peters
Gretchen Peters is a Grammy nominated singer-songwriter from Nashville. Both her poetic language and the spare, evocative sounds she created in the studio to support her organic story-telling is brought to the live stage. Peters' own voice and guitar playing have been at the core of her music since she started performing in the Boulder, Colorado folk circuit as a teenager. Inspired by Paul Simon, Bob Dylan, Joni Mitchell and a new generation of songwriters rising out of Nashville that included Steve Earle, Nanci Griffith and Rodney Crowell, Peters relocated to Music City in the late 1980s.

Planning a trip to the Mountains? The Highlander has a new "Request Brochures and Information" form, feel free to use it to ask for information for your next trip or move to the mountains, click here to send make your requests...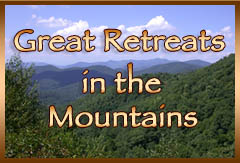 Great Mountain Retreats has many Retreats and Package Deals for Friends and Families, Church Groups, Youth Groups, Corporate Groups and more.
Great Mountain Retreats can create a retreat specifically for you from Bare Bones to Luxury Accommodations. We have Adventure Retreats, Artist Retreats, Girl Friend Getaways, Father and Son Trips, Family Reunions, Youth Retreats, Wellness Retreats and more.
Great Mountain Retreats knows the mountains better than most and can save you lots of time and aggravation, not to mention money, while creating the perfect retreat for you and your group. Call 828-835-3275 or email tara@greatmountainretreats.com today and get started.
Use the Highlander to find
Lakes
,
Rivers, Streams, Creeks
,
Hiking Trails
,
Biking Trails
,
Horseback Riding Trails
, and
Campgrounds
. We also have a great selection of
scenic drives
and
events
and we are always adding new ones. If you have the time to stay, we have great
lodging
choices....whether you do a day trip, a weekend or more, be sure to come and enjoy the mountains.