Purchase Authentic Mountain Art, Photos, Crafts, Gifts & Books on-line

Mountain Events
& Festivals
Sign up for
Highlander Newsletter
Highlander Gallery Featuring....
Visit us at Highlander Gallery during the Murphy Art Walk
Meet Featured Artist, Michael Bedoian
33 Valley River Avenue
Historic Downtown Murphy, North Carolina
Friday August 1st - 5 pm- 8 pm
Come meet Michael Beboian at the Highlander Gallery this Friday evening duringthe Murphy Artwalk in Historic Downtown Murphy, North Carolina.
Enjoy a stroll through the historic downtown for an evening of art, culinary, and performing arts experiences. Downtown shops will feature art, live working artists, live performances, music and fine dining.
Come Visit us at....
33 Valley River Avenue in Downtown Murphy, NC
Click for more information and a map...
---
Message from Michael Bedoian....
I am self taught and started painting seriously in 2006 after a life changing experience. Black Bears are the symbols I use in my work because black represents the absence of fear. My paintings are about the spiritual awakening taking place on this planet. They represent visions of a new way of seeing the world that transcend fear and replace it with peace.
My goal as an artist and as a human being on this planet is to know the peace of God in myself and in all things and to have this knowingness reflected in the work I am blessed to create. My grandmother who is deceased gifted me with a painting she had created while she was alive. This work hangs in my house today and reminds me the power a painting can have even when you are no longer here. I want to do the same for my world, my daughters and for future generations to come.
Peace, Michael Bedoian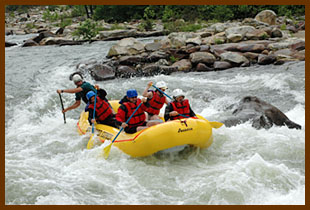 For you True Adventurers, the rivers are open and running, call today for our specials:
828-835-3275 or email tara@greatmountainretreats.com to book a rating trip or raft and zip.
Featured Events this Weekend...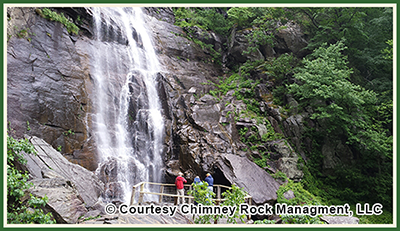 Chimney Rock North Carolina
This weekend at
Chimney Rock at Chimney Rock State Park
Mushrooms can be found popping up all over Chimney Rock in the summer, especially after rainfall. Join us for a casual Friday hike seeking a variety of fascinating fungi along the Four Seasons or Great Woodland Adventure trail. We'll try to find some of the estimated 1,000 species of mushrooms that could be growing in the Park. Led by Karen Johnson, member of the Asheville Mushroom Club, and limited to 20 people. Meet by Grady's Animal Discovery Den in the Meadows.
Friday - August 1 - 10 am- 11 am
Wild Mushrooms Walk
Saturday - August 2nd - 11 am - Noon
Rockin' Naturalist Guided Hike

Ellijay, Georgia
Wine Tasting and Live Music
Hear Now
Saturday, August 2nd- 1:30 pm - 5 pm
On the Patio unless the weather is not worthy, if so we will have the event in the Nealey Barn.
Click for Cartecay's Music line up, more information and a map...


Murphy, North Carolina
Murphy Chophouse - Music on the Patio
Featuring
Troy Underwood - Friday - August 1st - 6 pm
Philip Brooks - Saturday - August 2nd - 6 pm

Join us on the Deck for Music and a Good Time with Friends
Click for events at Murphy's Chophouse, Music line up and a map...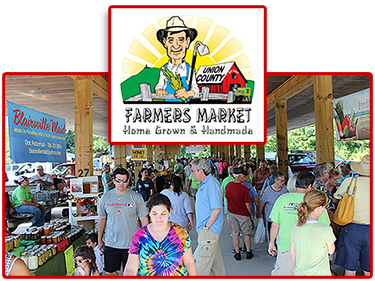 Blairsville, Georgia
Community Appreciation Day (free tomato sandwiches)
at the Union County Farmers Market
Saturday - August 2nd

The Farmers Market has over 60 vendors providing home grown produce, handmade crafts, and more!
Located on Old Smokey Road, off of Weaver Road near Home Depot in Blairsville, Georgia. Please note that the hours for the market:
Tuesday: 3:00 p.m. until 7:00 p.m.(or until the farmers plum run out of goods to sell, whichever comes first!).
Saturday: 7:00 a.m. until 1:00 p.m.(or until the farmers plum run out of goods to sell, whichever comes first!). You will want to come early because they do sell out fast!


Lake Burton, Georiga
Luau atLaPrade's Marina on Lake Burton
"Live Steel Drum Island Music"
Saturday, August 2nd 6 pm to 9 pm
Luau includes: Whole Smoked Pig, Grilled Teriyaki Steaks, Iced Cocktail Shrimp, Huli Huli Spit Grilled Chicken, Sweet Potato-Coconut Mash, Summer Vegetables, Island Greens with Tropical Dressing, Freshly Baked Sweet Breads and Butter, Tropical Fruit Salad, Macadamia Nut Cookies,and Island Style Desserts.
Hawaiian Style Cocktails will be available. Non-Alcoholic Beverages Included in the price. CALL FOR RESERVATIONS! 706-947-8777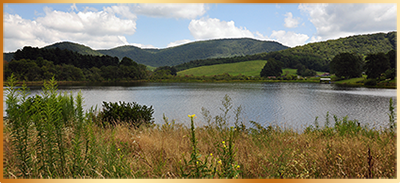 Woody Gap to Neel's Gap Scenic Drive
in Union County Georgia
We have added Map-it for use on Mobile Devices
Several of the roads on this driving tour are marked on road maps as scenic drives, though this Highlander chosen scenic driving tour is not an official Scenic Byway. Official or not, this is a great driving route for scenic driving tour fans. This 35.0-mile scenic route includes miles of winding roads, two mountain gaps, a state park, four mountain lakes, three of which offer great fishing access, campgrounds, swimming areas, and picnic areas. The scenic drive also connects to numerous trail access points for hiking and biking, four waterfalls, a historic structure and historic farmstead.
Click for more information, turn by turn directions and a map...
We noticed this past weekend, that the wild Rhododendron and Mountain Laurels are in full bloom, it is a beautiful time to take a scenic drive in the mountains. Below is a link to a great drive that you can take to enjoy the beauty of the mountains. We have added mobile links to the story to take you to our new Union County Mobile App which gives you turn by turn directions, photos and GPS for both phones and tablets.
The Highlander is in the process of adding more interactive road trips for your enjoyment. If you have a favorite, let us know and we will add it to the list.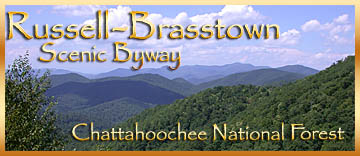 For those of you planning a trip, the Highlander has a new "Request Brochures and Information" form, feel free to use it to ask for information for your next trip or move to the mountains, click here to send make your requests...
If you haven't made reservations for a Christmas Getaway, check out the Highlander's Recommended Lodging Partners.