Chimney Rock
Chimney Rock at Chimney Rock State Park...Come for the views, discover infinite possibilities.
Fall Arts in the Park Festival

The mountain air will be cool, the leaves will be turning and the downtown city park will be full of beautiful art and creativity.
Rob Withrow Pottery

Highlander's Mountain Art Gallery Featuring - Authentic Handmade Art & Fine Crafts from the Blue Ridge Smoky Mountains.

Purchase Authentic Mountain Art, Photos, Crafts, Gifts & Books on-line

Mountain Events
& Festivals
Sign up for
Highlander Newsletter
Spring in the Mountains....
We were out on Monday photographing, Spring is everywhere....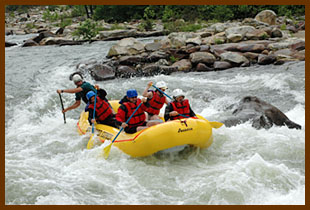 For you True Adventurers, the rivers are open and running, call today for our specials 828-835-3275 or email tara@greatmountainretreats.com to book a rating trip or raft and zip.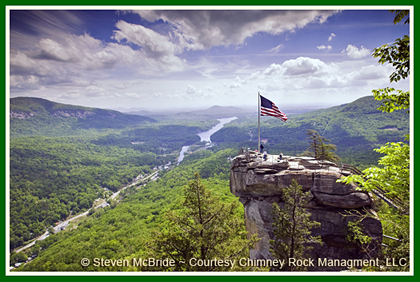 Chimney Rock at Chimney Rock State Park
Shutterbugs Nature Photography Workshop
Saturday, April 26, 2014 – 8:30 am ~ 4:00 pm
Capture spring wildflowers, beautiful landscapes and up to 75-mile views with your camera at one of the region's most affordable workshops.
Pro photographer Les Saucier teaches basic and advance techniques, including tips on iphone photography & apps, while inspiring you to take your best photos yet.Mr.Saucier has led nature photography workshops for more than 28 years and has had his work published in magazines like National Geographic.
Click for more information and a map for Shutterbug Event...
Chimney Rock at Chimney Rock State Park
Earth Day Event, April 26th - 1 am - 3 pm
Join Chimney Rock State Park rangers, biologists and other environmental educators to learn about the great work being done to protect our beautiful landscape.
Booths will be located in Chimney Rock Village behind the Old Rock Café. Bring the whole family!


Historic Downtown Murphy North Carolina
"The Last Dance on the Titanic" Wine Dinner
Friday, April 25, 2014 – 7pm
Take a trip back in time to one of history's most infamous dates
at Murphy's Chophouse


Union County Farmers Market
April 24th (Thursday) & 25th (Friday) ~ 8 am to 1 pm
Yard Sale, Antiques, Crafts, Art, & Flea Market
Sell your stuff under roof 18x10 booths only $10
Rain or Shine- April - October
The biggest Yard Sale in the Region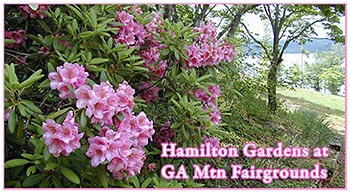 Hiawassee, Georgia
2014 Rhododendron Festival
Friday, April 18th - May 18th

This yearly tradition of strolling through the magnificent and rare beauty of over 400+ Rhododendrons in an explosion of colors and varieties has just been made even more wondrous – the Rhododendron Festival is back at the Hamilton Gardens!
The Rhododendron Festival begins Friday, April 18th and runs until Sunday, May 18th. Each weekend, specially selected vendors will be offering a variety of handcrafted garden art and crafts in Georgia Mountain Fairgrounds upper parking level, adjacent to the Hamilton Gardens entrance.
The hours of operation will be Mondays thru Saturdays, 10:00 am to 5:00 pm and Sundays 11:00 to 3:00 pm. Parking is free.


Ellijay, Georgia
Live Music and Wine Tasting with Greg Erwin
Saturday, April 26th - 1:30 pm - 5:30 pm

Live Music and Wine Tasting on the Patio unless the weather is not worthy, if so we will have the event in the Nealey Barn.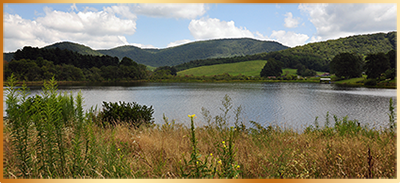 Woody Gap to Neel's Gap Scenic Drive
in Union County Georgia
We have added Map-it for use on Mobile DevicesS
Several of the roads on this driving tour are marked on road maps as scenic drives, though this Highlander chosen scenic driving tour is not an official Scenic Byway. Official or not, this is a great driving route for scenic driving tour fans. This 35.0-mile scenic route includes miles of winding roads, two mountain gaps, a state park, four mountain lakes, three of which offer great fishing access, campgrounds, swimming areas, and picnic areas. The scenic drive also connects to numerous trail access points for hiking and biking, four waterfalls, a historic structure and historic farmstead.
Click for more information, turn by turn directions and a map...


Planning a trip to the Mountains? The Highlander has a new "Request Brochures and Information" form, feel free to use it to ask for information for your next trip or move to the mountains, click here to send make your requests...
For those of you planning a trip, the Highlander has a new "Request Brochures and Information" form, feel free to use it to ask for information for your next trip or move to the mountains, click here to send make your requests...
If you haven't made reservations for a Christmas Getaway, check out the Highlander's Recommended Lodging Partners.
Check out our updated Event Calendar...
for other events throughout the mountains

Highlander would like to give a
Big Thanks to our Current Partners....
Relax in a mountain cabin overlooking peaceful ridges and valleys. Explore charming mountain towns. Ride the Blue Ridge Scenic Railway. Discover our rivers, streams, lakes and waterfalls. Hike, fish, shop or simply relax....read on....
Each season there's something new in Blairsville-Union County! Spring and summer outdoor lovers will hike endless trails, see breathtaking views atop Brasstown Bald, visit rushing waterfalls, and relax on serene Lake Nottely. Delight in the explosion of autumn leaf color or cuddle up in a cozy winter cabin.
Premier Accommodations

Surrounded by nature and spoiled by all the comforts of home at The Blue Ridge Lodge by Comfort Inn & Suites in the Blue Ridge Mountains of North Georgia.
Adventure Retreats

Pick an Adventure, Rafting, Zipline, High Angled, Climbing Wall, Horseback, Paintball, Disc Golf, Biking, Fishing and more.
Local Author

Living a Dream - Laughter, Pain and Life on the Appalachian Trail. Paralee Dawson