Purchase Authentic Mountain Art, Photos, Crafts, Gifts & Books on-line

Mountain Events
& Festivals
Sign up for
Highlander Newsletter
Fall Festival Time in the Mountains...
We are starting to see a little bit of color change, as this week kicks off a long list of Fall Festivals, starting with Foxfire Annual Mountaineer Festival & John C. Campbell Fall Festival and so much more. We have added not only the featured events for this coming weekend, we also listed the featured events for the following two weekends as well to help you make your plans. So join us for a great time in the mountains.
Blue Ridge Mountains Arts Association is looking for volunteers for the 2014 Fall Arts in the Park. Work a minimum of a 2 hour shift and receive a complimentary ticket for both days.
If you would be interested in helping, e-mail to Lisa Tyler at blueridgearts.programming@gmail.com or by call 706-632-2144 Ext. #5 for more information.
Scroll down to see our featured events
for the next few weeks...

Use this link to register Win 1 of 2 sets of
4 Tickets to John C. Campbell Folk School Fall Festival

Only One More Month of Rafting, call today for our specials:
828-835-3275 or email tara@greatmountainretreats.com to book a rating trip or raft and zip.
Featured Events this Weekend...
Madeleine Noland is a homeschooled child who enjoys art, acting, writing, and dance. Her favorite medium is acrylic and her favorite thing to paint is nature in an impressionistic way. In her paintings for this exhibit, she chose to use bold colors and simple subjects. She has grown up in family full of artists.
October 3, 2014 - 5:00 pm - 8 pm

Come visit Highlander Gallery during the Murphy Art Walk
33 Valley River Avenue - Murphy NC
A group of kids from Madeleine's Home School Group, have teamed up to give present to kids in other countrys, that might not have them other wise. They will be offering homemade chocolate cookies, rice crispy treats, pumpkin muffin, pound cake, gluten free brownies, and apple turn overs along with coffee and hot apple cider.
On October 3rd, from 5 - 8 pm, These girls will be located in front of B.R. Highlander Emporium, 33 Valley River Avenue, Murphy, NC 28906. Come to support these young ladies and Operation Christmas Child.
The world's largest Christmas project of its kind, Operation Christmas Child, uses gift-filled shoeboxes to share God's love in a tangible way with needy children around the world. Since 1993, Samaritan's Purse has collected and delivered more than 113 million gift-filled shoeboxes to children in over 150 countries through Operation Christmas Child.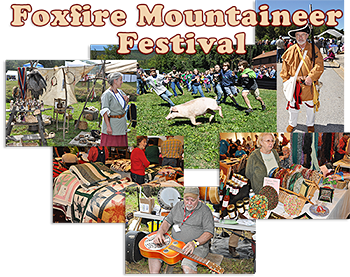 Clayton Georgia
Foxfire Annual Mountaineer Festival
Saturday, October 4th
The Foxfire Mountaineer Festival is a one-day celebration of the rich heritage of the Southern Appalachian mountains, featuring traditional music from numerous regional performers, showcases and demonstrations of time-honored handicrafts and trades, and all manner of mountain-flavored games and challenges for young and old alike. The Festival also honors the people of Southern Appalachia, represented at the event by the kind folks who have shared their tales and their lives with Rabun County high school students since 1966 and allowed those stories to be shared with the world through the pages of Foxfire books and magazines.

Brasstown North Carolina
John C. Campbell Folk School - Annual Fall Festival
Saturday, October 4th & Sunday October 5th
One of the largest and most popular events of its type in the region, Fall Festival is a celebration of our rich Appalachian heritage. Fine craft, craft-making demonstrations, music and dance performances, kids' activities, tasty food, and a visit to the school's Craft Shop and History Center make Fall Festival a great way to begin the autumn season.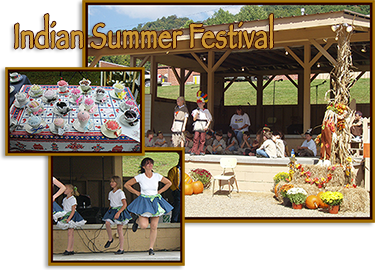 Suches Georgia
Indian Summer Festival
Saturday, October 4th & Sunday October 5th
Arts and crafts like folk art, homemade goodies from the local studies class, jewelry, and local produce. There will be good things to eat from Bar-B-Que plates to funnel cakes and cotton candy.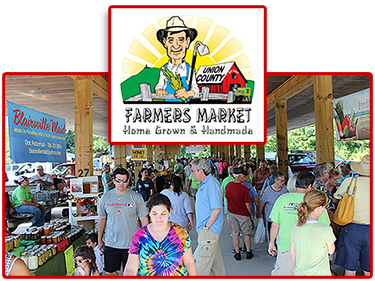 Blairsville, Georgia
Beans and Greens Day
Saturday - October 4th

The Farmers Market has over 60 vendors providing home grown produce, handmade crafts, and more!
Located on Old Smokey Road, off of Weaver Road near Home Depot in Blairsville, Georgia. Please note that the hours for the market:
Tuesday: 3:00 p.m. until 7:00 p.m.(or until the farmers plum run out of goods to sell, whichever comes first!).
Saturday: 7:00 a.m. until 1:00 p.m.(or until the farmers plum run out of goods to sell, whichever comes first!). You will want to come early because they do sell out fast!


Murphy, North Carolina
Murphy Chophouse - Music on the Patio
Featuring

Troy Underwood - Friday - October 3rd - 6 pm

Philip Brooks - Saturday - October 4th - 6 pm

Join us on the Deck for Music and a Good Time with Friends
Click for events at Murphy's Chophouse, Music line up and a map...

Ellijay, Georgia
Wine Tasting and Live Music
Saturday, October 4th - 1:30 pm - 5 pm
featuring Scott James Stambourgh
On the Patio unless the weather is not worthy, if so we will have the event in the Nealey Barn.
Click for Cartecay's Music line up, more information and a map...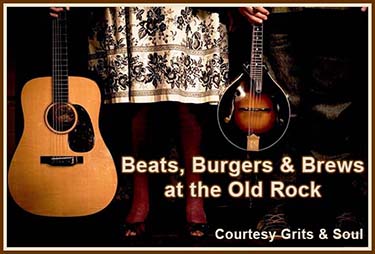 Chimney Rock Village, North Carolina
Beats, Burgers & Brews at the Old Rock Cafe
Saturday, October 4th & Sunday, October 5th
Relax outdoors to the beat of bluegrass, Americana, folk, blues or other genres while enjoying a regional craft brew or glass of wine on our riverside deck. Talented local musicians and singer-songwriters liven up the scene on Friday & Saturday evenings in October at this popular burger joint in Chimney Rock Village.
Friday, October 3: Blissing
Saturday, October 4: West End String Band

Blue Ridge Georgia
Blue Ridge Community Theater presents
Whose Wives are they Anyway? (Comedy Farce)
October 2nd - 19th 2014
Thursday, Friday & Saturday 7:30m - Sunday 2:00
A frantic farce of how far you would go to impress your boss. Two cosmetic company vice presidents, David and John, have planned a golf weekend before the new C.E.O. arrives on Monday. With their wives safely out of town, they check into The Oakfield Golf and Country Club intending to "golf their brains out." They unexpectedly encounter their new boss, Ms. Hutchison, who comments blithely "no one who went golfing for a weekend without his wife would ever work for me." So… David and John have to produce wives. Inevitably everything goes wrong. Hilarious chaos ensues when the hotel phone system goes on the blink, Tina, the receptionist, has too much champagne and can't keep RATING PG-13

Chimney Rock North Carolina
Chimney Rock at Chimney Rock State Park
There's something for everyone at Chimney Rock. Whether you seek the high adventure of a challenging hike and guided rock climbing, a leisurely stroll and soaking in breathtaking 75-mile views of Lake Lure and Hickory Nut Gorge, something fun and interactive for the kids, or delighting in the cool mists of 404 ft Hickory Nut Falls, you'll find it here. That's not all. Check out the events coming up this weekend and join us.
Come Meet Grady's Wildlife of WNC
Every Saturday & Sunday in October
October 4th & 5th, 2 pm
Rockin' Naturalist Guided Hike
Saturday - October 4th - 11 am - Noon

Make Plans now for the 2nd week in October...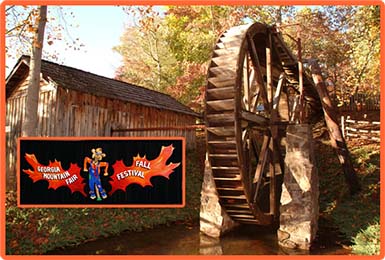 Hiawassee Georgia
Georgia Mountain Fall Festival
Friday October 10 - Sunday October 18th
Look forward to the 2014 Fall Festival. With its mild temperatures and beautiful scenery there is no better place to be than the North Georgia Mountains in the fall. Each October, the 9-day event features exciting musical performances, educational demonstrations, a flower show and the ever-popular Georgia's Official State Fiddlers' Convention.
Music daily in The Anderson Music Hall, Flower Show, Arts and Crafts, Exhibit Hall. Demonstrations will take you back to the Old Ways' as local folks show how Moonshine was made,along with Quilting, Soap and Hominy making, Blacksmith Shop and more. The Pioneer Village, is a replica of an era gone by.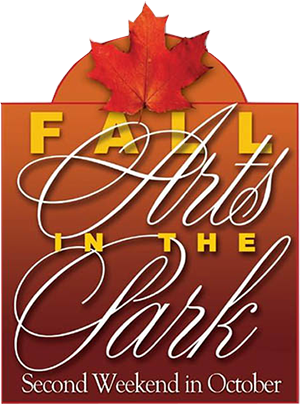 Blue Ridge Georgia
Fall Arts in the Park - BRMAA
Saturday October 11 - Sunday October 12th
A southern tradition in the Spring, Blue Ridge Mountain Art Association has now added a second Arts in the Park in the Fall, featuring over 200 arts, crafts and food booths. The best in mountain crafts and fine arts, artist's demonstrations, music and dance.
Arts in the Park in the Spring has been recognized as one of the Top 20 Events by the Southeastern Tourism Society.
For more information call the Blue Ridge Mountains Arts Association at 706-632-2144.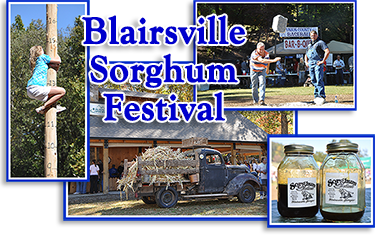 Blairsville Georgia
41st Annual Sorghum Festival
Saturday, Oct 11th & Sunday, Oct 12th
Saturday, Oct 18th & Sunday, Oct 19th
Arts, crafts, exhibits, food, music, activities, square dance, biskit eating, pole climbing, log sawing, horseshoe pitching, rock throwing and, of course, sorghum mill grinding cane & cooking sorghum.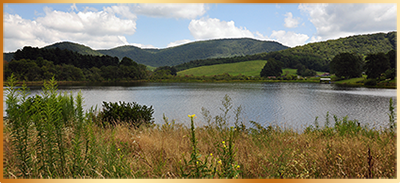 Woody Gap to Neel's Gap Scenic Drive
in Union County Georgia
We have added Map-it for use on Mobile Devices
Several of the roads on this driving tour are marked on road maps as scenic drives, though this Highlander chosen scenic driving tour is not an official Scenic Byway. Official or not, this is a great driving route for scenic driving tour fans. This 35.0-mile scenic route includes miles of winding roads, two mountain gaps, a state park, four mountain lakes, three of which offer great fishing access, campgrounds, swimming areas, and picnic areas. The scenic drive also connects to numerous trail access points for hiking and biking, four waterfalls, a historic structure and historic farmstead.
Click for more information, turn by turn directions and a map...
We noticed this past weekend, that the wild Rhododendron and Mountain Laurels are in full bloom, it is a beautiful time to take a scenic drive in the mountains. Below is a link to a great drive that you can take to enjoy the beauty of the mountains. We have added mobile links to the story to take you to our new Union County Mobile App which gives you turn by turn directions, photos and GPS for both phones and tablets.
The Highlander is in the process of adding more interactive road trips for your enjoyment. If you have a favorite, let us know and we will add it to the list.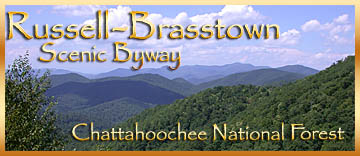 For those of you planning a trip, the Highlander has a new "Request Brochures and Information" form, feel free to use it to ask for information for your next trip or move to the mountains, click here to send make your requests...
If you haven't made reservations for a Christmas Getaway, check out the Highlander's Recommended Lodging Partners.