Purchase Authentic Mountain Art, Photos, Crafts, Gifts & Books on-line

Mountain Events
& Festivals
Sign up for
Highlander Newsletter
Enjoy Fall in the Mountains...
For those of you that haven't stopped in to see the Highlander Gallery, come see us this Fall. It has been a great experience meeting some of our fan personally after all these years.
Take a Scenic Drives
If you are looking for ideas of scenic drives, the Highlander has quite a few great drives through the mountains on-line for you to check out, before you make your plans.

October is the Last Month of Rafting in 2014
Call Today for our Specials:
828-835-3275 or email tara@greatmountainretreats.com to book a rating trip or raft and zip.
Featured Events this Weekend...
Chimney Rock North Carolina
Chimney Rock at Chimney Rock State Park
There's something for everyone at Chimney Rock. Whether you seek the high adventure of a challenging hike and guided rock climbing, a leisurely stroll and soaking in breathtaking 75-mile views of Lake Lure and Hickory Nut Gorge, something fun and interactive for the kids, or delighting in the cool mists of 404 ft Hickory Nut Falls, you'll find it here. That's not all. Check out the events coming up this weekend and join us.
Fall Leaf Peeking at Chimney Rock
October - November 7th
Come Meet Grady's Wildlife of WNC
Every Saturday & Sunday in October
October 25th & 26th, 2 pm
Rockin' Naturalist Guided Hike
Saturday - October 25th - 11 am - Noon
Naturalist Niche - Fall Ridge Hike with Ron Lance
October 25th 9:30 - 12:30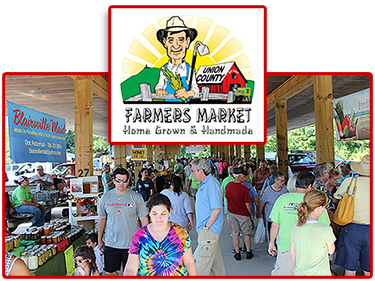 Blairsville, Georgia
Season Finale at the Union County Farmers Market
Saturday - October 25th
Last chance to check out this "Great Farmer's Market"

The Farmers Market has over 60 vendors providing home grown produce, handmade crafts, and more!
Located on Old Smokey Road, off of Weaver Road near Home Depot in Blairsville, Georgia. Please note that the hours for the market:
Tuesday: 3:00 p.m. until 7:00 p.m.(or until the farmers plum run out of goods to sell, whichever comes first!).
Saturday: 7:00 a.m. until 1:00 p.m.(or until the farmers plum run out of goods to sell, whichever comes first!). You will want to come early because they do sell out fast!


Murphy, North Carolina
Murphy Chophouse - Music on the Patio
Featuring

Troy Underwood - Friday - October 24th - 6 pm

Philip Brooks - Saturday - October 25th - 6 pm

Join us on the Deck for Music and a Good Time with Friends
Click for events at Murphy's Chophouse, Music line up and a map...

Ellijay, Georgia
Wine Tasting and Live Music
Saaturday, October 25th - 1:30 pm - 5 pm
featuring Barefoot Boone
On the Patio unless the weather is not worthy, if so we will have the event in the Nealey Barn.
Click for Cartecay's Music line up, more information and a map...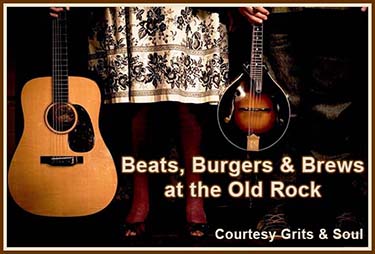 Chimney Rock Village, North Carolina
Beats, Burgers & Brews at the Old Rock Cafe
Friday, October 24th & Saturday, October 25th
Relax outdoors to the beat of bluegrass, Americana, folk, blues or other genres while enjoying a regional craft brew or glass of wine on our riverside deck. Talented local musicians and singer-songwriters liven up the scene on Friday & Saturday evenings in October at this popular burger joint in Chimney Rock Village.
Friday, October 24th: Carrie Morrison & Steve Whiteside
Saturday, October 25th: Grits & Soul

Blue Ridge Georgia
Blue Ridge Community Theater presents
Live Music is Better Concert Series featuring
Caroline Aiken Trio
Saturday 7:30pm
"Born in Atlanta, with the early years on the GA coast, singer/song writer and multi-instrumentalist, Caroline Aiken's earliest musical influence was Emma Lee Ramsey of the Ga Sea Island Singers. A gifted musician, Aiken began traveling across the globe 1969, performing as a teenager. After years of touring: NY, California, South America, Seattle/NW, and Europe, she moved back to Atlanta in 1986, where her bluesy voice, masterful finger picking guitar style, and hypnotizing stage presence anchored the city's acoustic and folk scene and influenced up and coming artists like the Indigo Girls. She releases her music independently, tours nationally/internationally, and teaches "ZEN and the ART of PERFORMANCE", "Song Writing In Your Sleep" and "Guerilla Guitar Works", She is touring to support her 8th and newest recording, "Welcome Home." -- GEORGIA MUSIC HALL OF FAME
Events for the First Weekend in November...
Brasstown, North Carolina
Blacksmith and Fine Craft Auction 2014
Saturday ~ November 1st, 2014
The Folk School is home to one of the country's leading artist blacksmith programs. Our annual Blacksmith & Fine Craft Auction presents some of the finest artist blacksmith and other fine craft items for sale. Proceeds benefit the craft programs at the Folk School. Join us for an entertaining afternoon with handmade craft of all types, including forged metal, fiber, jewelry, wood items, pottery, and more! All have been donated by friends of the Folk School, and are yours for the bidding!
Go to FolkSchool.org for a sneak peak at the auction items being offered.
Places of Interest & Featured Road Trips...

Byron Herbert Reece Farm & Heritage Center
One of the most enjoyable parts of being the Highlander is traveling the mountains and discovering special places to share with our readers. This week, for those of you that haven't discovered it on your own, we would like to introduce Byron Herbert Reece Farm & Heritage Center, read more about this great destination.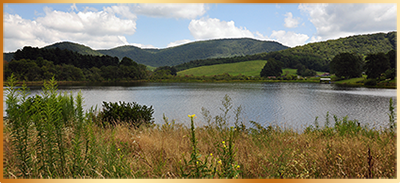 Woody Gap to Neel's Gap Scenic Drive
in Union County Georgia
We have added Map-it for use on Mobile Devices
Several of the roads on this driving tour are marked on road maps as scenic drives, though this Highlander chosen scenic driving tour is not an official Scenic Byway. Official or not, this is a great driving route for scenic driving tour fans. This 35.0-mile scenic route includes miles of winding roads, two mountain gaps, a state park, four mountain lakes, three of which offer great fishing access, campgrounds, swimming areas, and picnic areas. The scenic drive also connects to numerous trail access points for hiking and biking, four waterfalls, a historic structure and historic farmstead.
Click for more information, turn by turn directions and a map...
We noticed this past weekend, that the wild Rhododendron and Mountain Laurels are in full bloom, it is a beautiful time to take a scenic drive in the mountains. Below is a link to a great drive that you can take to enjoy the beauty of the mountains. We have added mobile links to the story to take you to our new Union County Mobile App which gives you turn by turn directions, photos and GPS for both phones and tablets.
The Highlander is in the process of adding more interactive road trips for your enjoyment. If you have a favorite, let us know and we will add it to the list.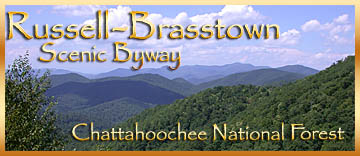 For those of you planning a trip, the Highlander has a new "Request Brochures and Information" form, feel free to use it to ask for information for your next trip or move to the mountains, click here to send make your requests...
If you haven't made reservations for a Christmas Getaway, check out the Highlander's Recommended Lodging Partners.