Purchase Authentic Mountain Art, Photos, Crafts, Gifts & Books on-line

Mountain Events
& Festivals
Sign up for
Highlander Newsletter
Enjoy Fall in the Mountains...
For those of you that haven't stopped in to see the Highlander Gallery, come see us this Fall. It has been a great experience meeting some of our fan personally after all these years.
Take a Scenic Drives
If you are looking for ideas of scenic drives, the Highlander has quite a few great drives through the mountains on-line for you to check out, before you make your plans.
Featured Events this Weekend...
Brasstown, North Carolina
Blacksmith and Fine Craft Auction 2014
Saturday ~ November 1st, 2014
The Folk School is home to one of the country's leading artist blacksmith programs. Our annual Blacksmith & Fine Craft Auction presents some of the finest artist blacksmith and other fine craft items for sale. Proceeds benefit the craft programs at the Folk School. Join us for an entertaining afternoon with handmade craft of all types, including forged metal, fiber, jewelry, wood items, pottery, and more! All have been donated by friends of the Folk School, and are yours for the bidding!
Go to FolkSchool.org for a sneak peak at the auction items being offered.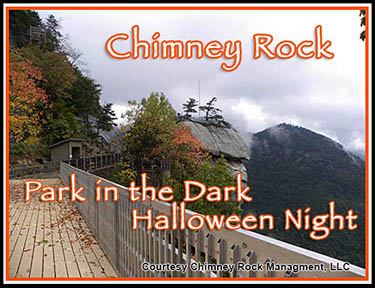 Chimney Rock North Carolina
Chimney Rock at Chimney Rock State Park
Park in the Dark...Halloween Night
October 31st - 7:30 - 10:00 pm
The Friends of Chimney Rock State Park will host Park in the Dark, an after-hours event on Halloween night Friday, October 31, from 7:30-10pm. Fun for the whole family, Park in the Dark will feature storytelling, campfires, night hiking, wildlife encounters, costumed characters and more. The 491-step Outcroppings trail and the elevator, both of which lead to the top of Chimney Rock, will be open, providing the opportunity to experience the beauty of Chimney Rock State Park under the stars. Membership in Friends of Chimney Rock State Park is required, and guests must pre-register; folks who are not currently members of the Friends should sign up to join in the fun!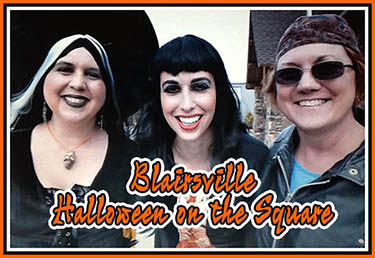 Blairsville, Georgia
Hometown Halloween On The Square
Oxctober 31st - 5:30 pm- 7:30 pm

Ghosts and Goblins will be lurking downtown on the square. Businesses will have booths set up for "Trick or Treaters" to fill their bags with lots of goodies. Costume contests, games, food and beverages available to purchase.


Murphy, North Carolina
Murphy Chophouse - Music on the Patio
Featuring

Troy Underwood - Friday - October 31st - 6 pm - 9 pm

Philip Brooks - Friday - November 7th - 6 pm - 9 pm

Join us on the Deck for Music and a Good Time with Friends
Click for events at Murphy's Chophouse, Music line up and a map...

Ellijay, Georgia
Wine Tasting and Live Music
Saturday, November 1st - 1:30 pm - 5 pm
featuring Barefoot Boone
On the Patio unless the weather is not worthy, if so we will have the event in the Nealey Barn.
Click for Cartecay's Music line up, more information and a map...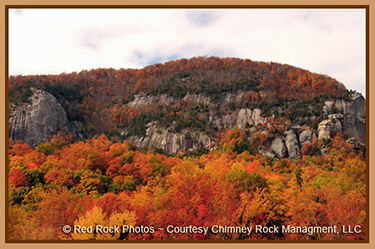 Chimney Rock North Carolina
Chimney Rock at Chimney Rock State Park
Shutterbugs Nature Photography Workshops
November 1st & 2nd- 8:30 am- 4:00 pm
Capture vibrant fall foliage, a 404-foot waterfall and up to 75-mile views with your camera at near-peak colors. It's one of the region's most affordable workshops. Led by pro photographer Jeff Miller, these two one-day workshops are tailored to individual experience, with more advanced concepts on day two. Topics include wide-angle, telephoto, macro and intimate landscapes; composition, inspiration, post-processing, critique and sharing your photos. Mr. Miller is an award-winning photographer published in regional, state and national publications with work exhibited throughout N.C. Cost includes an Annual Pass (for non-Passholders) and lunch each day.
Save the Date...Next Weekend in the Mountains...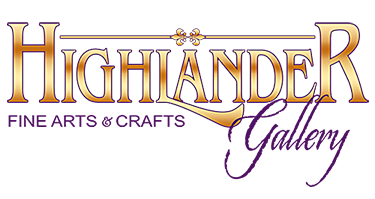 Come visit Highlander Gallery during the Murphy Art Walk
33 Valley River Avenue - Murphy NC
November 7th, 2014 - 5:00 pm - 8 pm
Highlander Gallery will be Featuring Linda Rubenstein
Oil Painter, come meet her and enjoy her work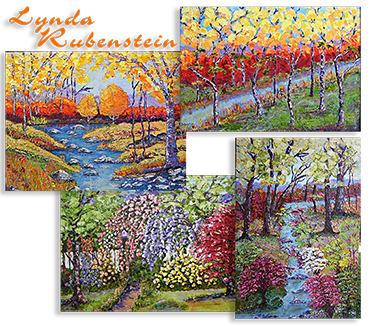 Highlander Gallery will be also Feature
Pottery Demonstrations with Mike LaLone
Resident Potter at John C. Campbell Folk School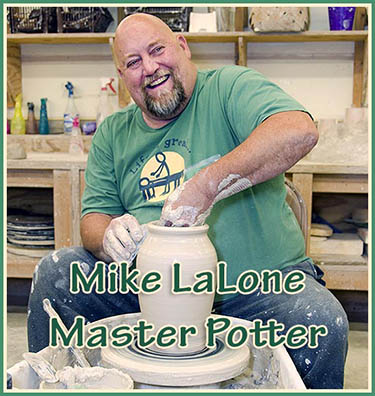 Places of Interest & Featured Road Trips...

Byron Herbert Reece Farm & Heritage Center
One of the most enjoyable parts of being the Highlander is traveling the mountains and discovering special places to share with our readers. This week, for those of you that haven't discovered it on your own, we would like to introduce Byron Herbert Reece Farm & Heritage Center, read more about this great destination.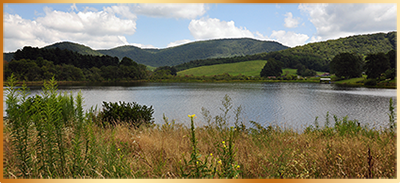 Woody Gap to Neel's Gap Scenic Drive
in Union County Georgia
We have added Map-it for use on Mobile Devices
Several of the roads on this driving tour are marked on road maps as scenic drives, though this Highlander chosen scenic driving tour is not an official Scenic Byway. Official or not, this is a great driving route for scenic driving tour fans. This 35.0-mile scenic route includes miles of winding roads, two mountain gaps, a state park, four mountain lakes, three of which offer great fishing access, campgrounds, swimming areas, and picnic areas. The scenic drive also connects to numerous trail access points for hiking and biking, four waterfalls, a historic structure and historic farmstead.
Click for more information, turn by turn directions and a map...
We noticed this past weekend, that the wild Rhododendron and Mountain Laurels are in full bloom, it is a beautiful time to take a scenic drive in the mountains. Below is a link to a great drive that you can take to enjoy the beauty of the mountains. We have added mobile links to the story to take you to our new Union County Mobile App which gives you turn by turn directions, photos and GPS for both phones and tablets.
The Highlander is in the process of adding more interactive road trips for your enjoyment. If you have a favorite, let us know and we will add it to the list.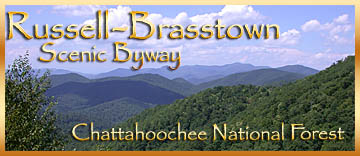 For those of you planning a trip, the Highlander has a new "Request Brochures and Information" form, feel free to use it to ask for information for your next trip or move to the mountains, click here to send make your requests...
If you haven't made reservations for a Christmas Getaway, check out the Highlander's Recommended Lodging Partners.