Menu
Welcome to the Blue Ridge Highlander...
your guide to the Best the Blue Ridge - Smoky Mountains have to offer
Look up to find quick links to our newsletter sign up

and our event calendar
This summer has been a hotter than normal, and very rainy.  This week the mornings and evening are a lot cooler, you can smell autumn in the air. This is a welcome change for us, it has made our morning walks much more pleasant.  We go for a walk on the Riverwalk in Murphy and throughout the downtown before we go in to the Gallery each morning.
This is a great time to enjoy the mountains, it's very peaceful and quiet this time of year, and the weather is mild.   A special time before the autumn rush.  So, come to the mountains, or if you already live in the mountains, use the Highlander to find a neighboring county to explore.
John C. Campbell Folk School
Celebrates 90 years of Creativity
As summer blends seamlessly into fall, the John C. Campbell Folk School heralds its own memorable season. In 2015, this Brasstown, North Carolina fine craft and Appalachian culture school marks its 90th anniversary with a year long celebration. Each year, the Folk School welcomes approximately 6,000 students to its scenic campus tucked into the North Carolina mountains. During each week long or weekend session, over 100 students enjoy a rich, non-competitive learning experience.  Read More...
Phase I of the "new" Blue Ridge Highlander...
The Highlander has been on-line for over 18 years, and has been redesigned and re-programmed many times over the years. This update was the most challenging to date, due to the advanced technology of our times.
It's not surprising that we have been learning a lot during production and have changed directions mid-stream as we discovered more productive ways to accomplish our goals. If you recall, we announced this past spring that we updated Union County and Fannin County, well...we will be re-making those profiles again. The current versions look great the way they are, but you know us, we can't help ourselves when it comes to making the Highlander the best mountain guide and magazine anywhere on-line.
Due to the shear volume of valuable information that the Highlander contains, this new update will take a while to complete, so we decided instead of waiting until it is all done, we would begin this week revealing our progress as we go along. Check out our new Cherokee County Profile, then email us, and let us know what you think.
Continue to check out the progress, each week you will see something new...enjoy...
Happening in the Mountains this week...
Cashiers, North Carolina
Enjoy a Leisurely Labor Day at Cashiers Rotary Arts & Crafts Show
Saturday, September 5th & Sunday, 6th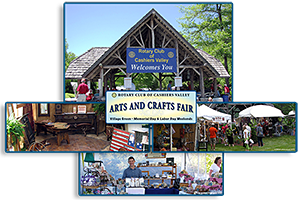 Summer may be coming to an end, but that doesn't mean the magic of the season is gone. Amble over to the Village Green in Cashiers this Labor Day weekend to experience some of the finest artisans from throughout the Southeast. The Cashiers Rotary Fall Arts & Crafts Show is one of the area's most notable events, marking the end of the season with a display of talent and level of craft unmatched anywhere else on the Highland-Cashiers Plateau.
On display are some returning favorites from past shows, as well as some new faces making their debut this year. From unique ironwork and woodcraft to hand-thrown pottery, hand-stitched textiles and homemade cakes, pies, jellies and jams, there's something to please every artistic palate and tempt even the finickiest of tastes.
click for more information and a map...
---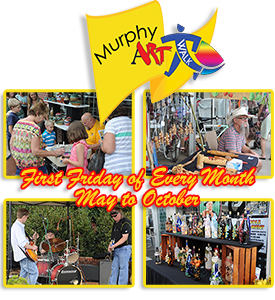 Historic Downtown Murphy, North Carolina Murphy Art Walk - Plein Air on the Square Friday, September 4th ~ 5pm to 8pm
Join us in Historic Downtown Murphy for a night of fun and creativity.
Local merchants are open late on the first Friday of each month, May through October to welcome guests from all over.
You will find artists demonstrating their skills throughout the downtown, plenty of music, wine and other fun activities.
click for more information and a map...
---
Blairsville, Georgia
Mountain Heritage Festival
Saturday, September 5th & Sunday, 6th
The Mountain Heritage Festival is a fun fill-filled family event held annually Saturday and Sunday of Labor Day Weekend from 10:00am - 5:00 pm at the Moun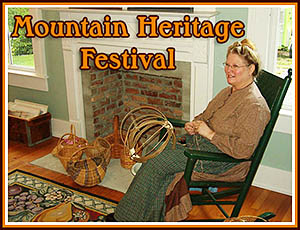 tain Life Museum one block south of the square in Blairsville, Georgia.
The festival features locally produced handicrafts, traditional foods, music, demonstrations, hands on activities, and live animals help tell the story of life in this rugged land a century ago. Mountain art and crafts, music, living history activities, demonstrations on quilting, spinning, basket making, chair canning, farm animals, and gold panning and activities for children. Also several 1800's building's including the Payne Cabin (1860) make up the homestead site.
click for more information and a map...
---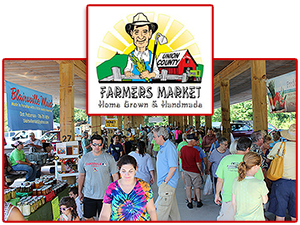 Blairsville Georgia
6th Annual Tractor Show & Parade
A Salute to our Farmers
September 5th
Come bring your Antique, New, Big and Small Tractors! Everything Farm Related is welcom to show and be in the Parade
Union County Farmers Market over 85 vendors providing home grown produce, handmade craft items, and more
click for more information and a map...
---
Murphy, North Carolina - Music on the Patio at Murphy Chophouse
Featuring
Phillip Brooks - Fri, Sept 4th - 6 pm
Troy Underwood - Sat, Sept 5th- 6 pm
Join us on the Deck for Music and a Good Time with Friends
click for events at Murphy's Chophouse, Music line up and a map...
---
Chimney Rock, North Carolina
Family Discovery Programs at 2 pm; Climbing Tower open from 11 am - 4 pm
Meet some of Grady the Groundhog's woodland friends or possibly our birds of prey, a Red-tailed Hawk and Great Horned Owl! Our resident education animals are the stars of the 2pm programs at our Outdoor Classroom, which explain each animal's role in our ecosystem, how they came to live at the Park and lessons on what we can do to help protect wildlife.
Try to outwit gravity with one free climb per person on our Climbing Tower from 11am-4pm.
click for more information and a map...
---
McCaysville Georgia
Pickin in the Park at Horseshoe Bend Park Thursday Sept 3rd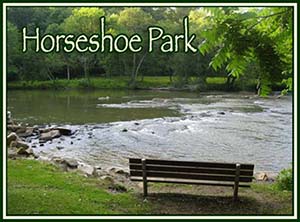 Pickin' in Horseshoe Bend Park - every Thursday, 6:00 PM to dusk, May through September.
Live music jams and pickin' on the banks of the Toccoa River at the Horseshoe Bend Park in McCaysville.
Free Admission. And the park is wheelchair accessible. Come out, bring the whole family to enjoy the experience. Picnic tables available, nice grassy lawn but you are also welcome to bring a blanket or chair.
click for more information and a map...
---
Blue Ridge, Georgia
Blue Ridge Community Theater Presents...A Night In The Theater a Play
Last Week...
Thursday, Friday, Saturday & Sunday • September 3rd - September 6th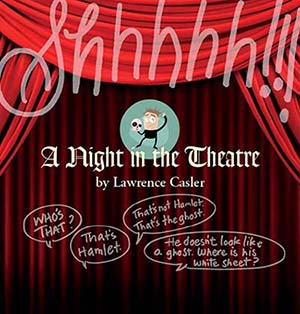 Margaret and Stanley Locker and their friends, Donna and Walter Pace, are at the theatre for their weekly dose of culture. This week's ordeal is Hamlet. After they seat themselves with some confusion, the play consists of their incessant and hilarious chatter about themselves, their children, a dead friend and even occasionally Shakespeare's play.
Secrets emerge and friendships unravel amid the audiences' laughter. You may even recognize these rude playgoers as the obnoxious people who sometimes sit behind you. (PG-13)
click for more information and a map...
---
Scottish Tartan Museum Raffle...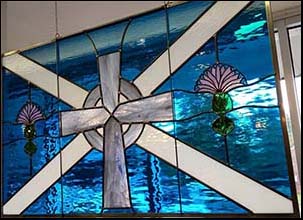 The Stained Glass Window
designed by What a Pane
Tickets are $5 each or 3 for $12.00
Winner will be chosen at the end of October.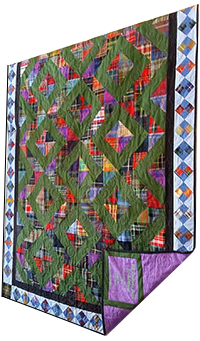 All Tartans Lead to Scotland
The Tartan Quilt, 60 x 90
Tickets are 6 for $5.00
Winner will be chosen January 2016
Raffle tickets may be purchased by phone, via credit card. A minimum of 10.00 of tickets must be purchased to use a credit cards.
Phone number is 828.524.7472
Mailing address is 86 East Main Street Franklin, NC 28734.
---
designed, produced and hosted by
The Blue Ridge Highlander logo, all photography, design, graphics, artwork, writing, digital images, etc are the
Copyright ©
of C. Wayne Dukes and Sherry Bell Dukes. 1996 - 2015, except where otherwise stated. All rights reserved, reproduction, downloading, and/or duplication of any sort is strictly prohibited, all violations will be prosecuted.
Legal Policy
. If you have any questions, or comments, regarding this site,
e-mail the Highlander
.