Specialty Shopping in the North Georgia and Western North Carolina Mountains
---
---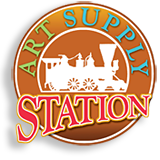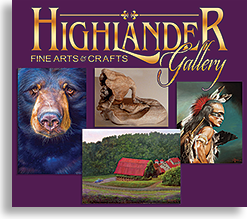 When you are visiting the Blue Ridge - Smoky Mountains, a stop by the Highlander Gallery is well worth your time. The Highlander Gallery represents some of the finest artists in the mountains. With a large assortment of Fine Art Photography and Fine Crafts as well.
Here are a sampling of the artists you will find....Anthony Abreu • John Mac Kah • Ruthanne Kah • Michael Bedoian • Keith Moore • Juanita Greenspan • Mike Lalone • Robert Levin • Tonya Fowler • Jason Fowler • Jo Kilmer • Les Smith • Chuck Waldroup • Joe Waldroup • Billy Reynolds • Bob Crisp • Thomas Payne • Sarah Long Dauchez • January Tiberius • Frances McCord • Neal Hearn • Nanci Leigh • Rita Poole • Clive Poole • Richard Cranford
Wednesday - Saturday 10:00 - 5:00
10079 Old Highway 64 • Brasstown, NC • 828.835.9982 • www.HighlanderGallery.com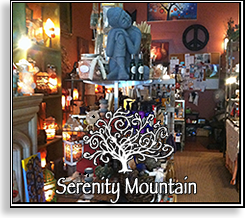 Why us? Serenity Mountain is a unique gift shop specializing in Himalayan Salt Lamps and glowing ember baskets ( baskets filled with Himalayan salt chunks and fitted with a dimmer cord). We also carry zen home accents, "hippie" chic jewelry and clothing, featuring Jane Marie, Lenny & Eva, Soul Flower Eco-Friendly t-shirts, Umgee, She & Sky Clothing. At Serenity you will find quality incense, sage smudge, goat milk soap, Serenity Mountain Organic's all natural skin care products and organic essential oils, diffusers, oil burners,and many more great gifts with serenity living in mind. A unique little gem.
At Serenity Mountain, we are focused on providing you with a wide selection of unique gifts  to support a serene lifestyle. We pride ourselves in giving you the highest levels of customer satisfaction & we will do everything we can to meet your expectations. If we don't carry something you're looking for, we will do our best to get it!   With a variety of gifts to choose from, we're sure you'll be happy working with us.  We hope to see you soon!
Tues - Fri 10:30am - 5:30pm • Sat 10:00am - 5:00pm • Sun and Mon CLOSED
35 Tennessee St • Murphy, NC 28906 • 828.361.7543
https://www.etsy.com/shop/serenitymountainnc • Facebook
designed, produced and hosted by
The Blue Ridge Highlander logo, all photography, design, graphics, artwork, writing, digital images, etc are the
Copyright ©
of C. Wayne Dukes and Sherry Bell Dukes. 1996 - 2018, except where otherwise stated. All rights reserved, reproduction, downloading, and/or duplication of any sort is strictly prohibited, all violations will be prosecuted.
Legal Policy
. If you have any questions, or comments, regarding this site,
e-mail the Highlander
.