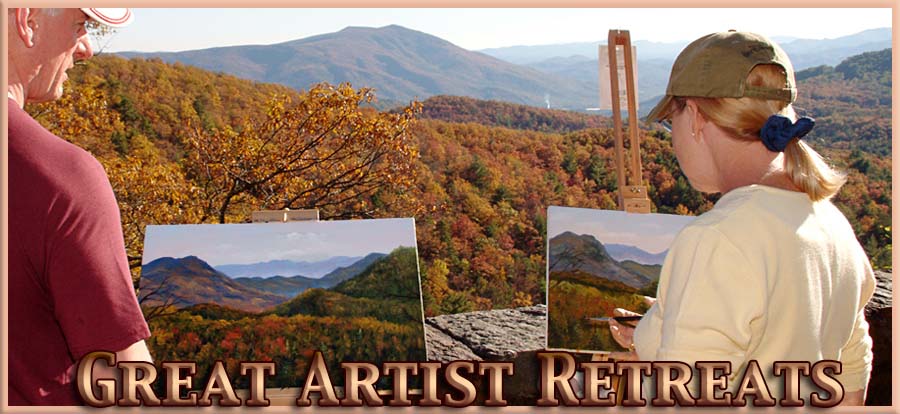 Escape to the Mountains...... Enrich your Soul!
This studio retreat, teaching workshop facility and the site of a local Art Museum is all on a single campus. Andrews provides the perfect setting to create an 'Arts Destination ' The project evolved quickly and now encompass 3 acres that includes the residents art studio and private home, a teaching studio, and the residency guest house.
Bring your paints and easels as this property is ready for you to enjoy its outside workspaces. If you are a group looking for the perfect artists retreat let us know of your interests and we will be happy to design a retreat perfect for you. If you are an artist... bring your students.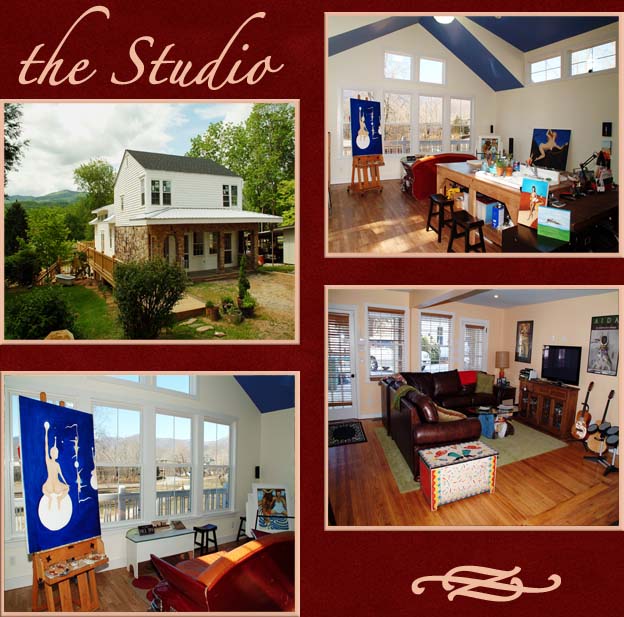 Each suite in the Guest house is a full suite with a bath, a sitting room and a bedroom along with a delightful bedroom and bath downstairs. The kitchen is always stocked with fruit, snacks, lots of yummy frozen homemade dinners for midnight snacks, or ask us to arrange for a gourmet picnic to take with you on your excursions into the surrounding countryside or just into the back yard studio. Dinner is the same deal: adventure out, make your own or ask us to arrange something special.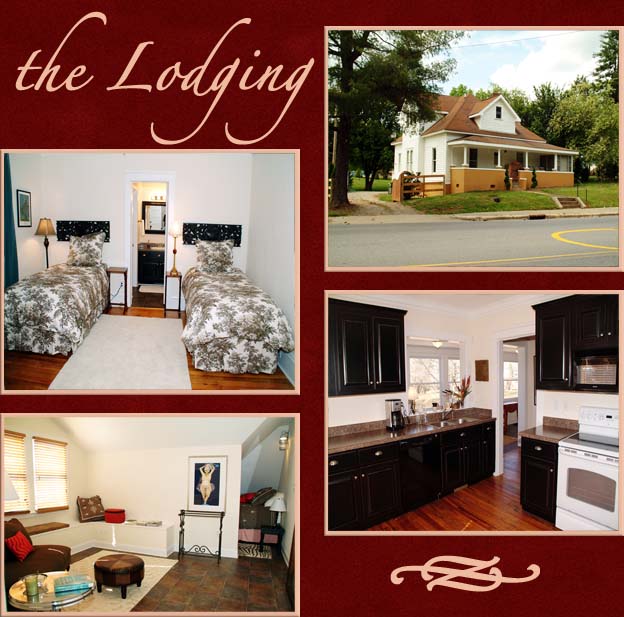 For More Information contact Great Mountain Retreats...
828-835-3275 • tara@greatmountainretreats.com
For faster service email first...