The Blue Ridge Mountains Arts Association is passionate about art. Our Art Center Team is devoted to bringing new exhibits, new events, and new programs to our community through art and culture.
We endeavor to provide a haven for artists to flourish and grow. We measure success by the success of our artists and the many galleries that help to make up our Art Town in the mountains of Blue Ridge, Georgia. We boast the largest Gallery Experience in the North Georgia Mountains.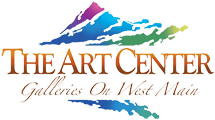 The Blue Ridge Mountains Arts Association (The Art Center) membership is 1000+. Over 500 of those members are artists. These artists showcase their work at The Art Center in one of our numerous galleries: Mark Mahan Gallery, Lobby Gallery, Richard Low Evans Gallery, Studio Gallery, Piano Gallery, Atrium Gallery, John & Evelyn Branch Gallery, and the Ballet Gallery. With over 2500 artworks on display, The Art Center has become a major gallery in the North Georgia Mountains. We are the "Galleries on West Main".

In addition, The Art Center features an Artist-in-Residence program that features a new artist each quarter. The main exhibit gallery, our Richard Low Evans Gallery, is the canvas for visiting exhibits, as well as our National Shows and member shows.
In 2011, we added a 3D Exhibit called "Off the Wall". We plan for this to become an annual exhibit event. Check out our Schedule for all of our fantastic upcoming exhibits or see the Upcoming Events slides on our Home page!
Join our dynamic and growing arts community and find out more about exhibiting at our facility. Our artist members are eligible to hang their work in our galleries. Blue Ridge, Georgia is becoming one of the Top Art Towns in the nation.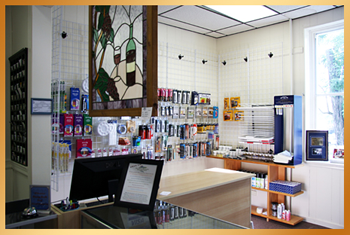 The Blue Ridge Mountains Arts Association (The Art Center) has been on a mission to recognize the town of Blue Ridge, GA, as an Art Town. One of the main components of an art town is to provide a place where our artists can purchase the tools they require to create.
This service will allow The Art Center to provide economical pricing for supplies for our art classes for children and adults. We surveyed our artists to determine the supplies most needed and we are adding to that inventory every day with requests from our artist members. We encourage you to visit, check out our supplies and enjoy the many exhibits that make a visit to the Galleries on West Main such a pleasure. "Art, We are it!"
Our Mission ...
Provide Opportunities in the Realm of Art for Personal Growth of the Individual and the Economic Growth of our Community
Enhance & Preserve the Quality & Accessibility of the Arts
To Honor Our Rich Heritage of Mountain Culture
Promoting Contemporary Multi-Cultural Arts
Catalyst for Economic Development in the Community
Come enjoy the Blue Ridge Art Experience!
For More information about Blue Ridge Mountains Arts Association

visit us at www.BlueRidgeArts.net