Menu
Tennesse River Valley & the Smoky Mountain Travel Guide
Next time you are planning a trip to the Tennessee River Valley & Smoky Mountains, use the links below to discover new options for your trip or relocation. Or possibly learn something new or find a new resource for you all time favorite Tennessee River Valley & Smoky Mountains communities.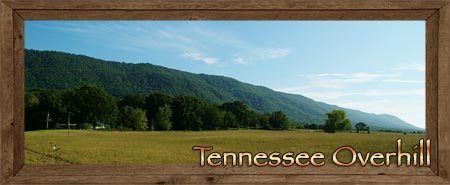 The Tennessee Overhill Area, located in McMinn County
Monroe County and Polk County Tennessee
back to main community page for a different state...
Printable
State • Town • City • County • Guide
If you would like to know what towns are in which county, use these printable pages to find out.
Tennessee River Valley and Mountain • City and Town Guides
---
designed, produced and hosted by
The Blue Ridge Highlander logo, all photography, design, graphics, artwork, writing, digital images, etc are the
Copyright ©
of C. Wayne Dukes and Sherry Bell Dukes, 1996 to current day, except where otherwise stated. All rights reserved, reproduction, downloading, and/or duplication of any sort is strictly prohibited, all violations will be prosecuted.
Legal Policy
. If you have any questions, or comments, regarding this site,
e-mail the Highlander
.