Foxfire...Appalachian History since 1966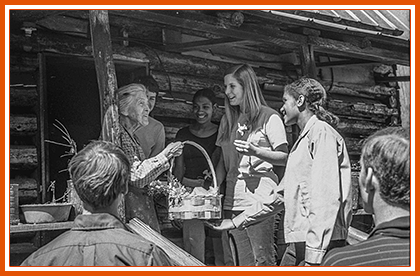 In 1966, a new teacher at the Rabun Gap-Nacoochee School was struggling to engage students in his high school English class. In frustration, he asked them what they thought would make the curriculum interesting. They decided to create a magazine, honing their writing skills on stories gathered from their families and neighbors, and producing articles about the pioneer era of southern Appalachia as well as living traditions still thriving in the region.
They called it "Foxfire" after the glowing fungus that clings to rotted wood in the local hills. This spark of an idea, and the work that followed, has turned into a phenomenon of education and living history, teaching readers, writers, visitors, and students how our past contributes to who we are and what we can become – how the past illuminates our present and inspires imagination. Plan your visit today!