The Georgia Mountain Fairgrounds are right on beautiful Lake Chatuge in Towns County Georgia. The Fairgrounds sit along the banks and are surrounded by the mountains, including the tallest mountains in Georgia.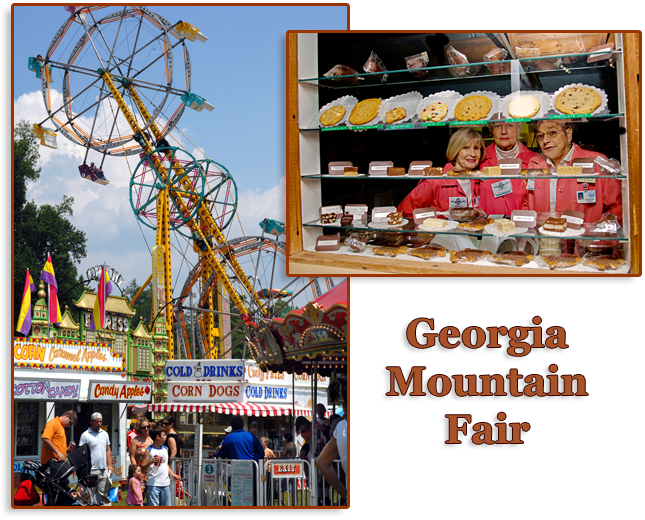 The Festivals and Concerts start in early spring with the Rhododendron Festival, followed by the Georgia Mountain Fair, Fall Festival, Super Star Concerts, Georgia's Official State Fiddler's Convention and there are campgrounds right on beautiful shores of Lake Chatuge.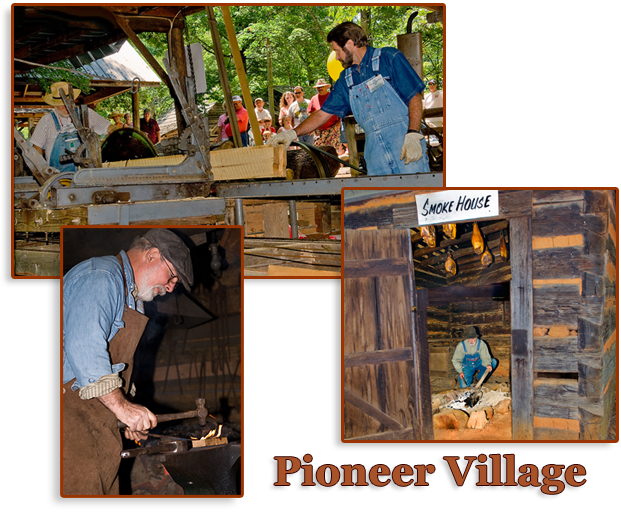 The Pioneer Village features an authentically recreated mountain town of yesteryear with a mercantile store, one room school, log cabin, barn, corn crib and smokehouse, blacksmith shop and the sawmill. Here you will see authentic mountain demonstrations of the forgotten arts of Moonshine Stillin', Board Splittin', Black Smittin', Quiltin' and Singin' and Pickin' during the July Fair and Fall Festival.
Georgia Mountain Fair has a new demonstrator in Pioneer Village that will be here July 20-28th, (3) days, he will be teaching and demonstrating tin-smithing, his techniques date back to the 17 and 18th century.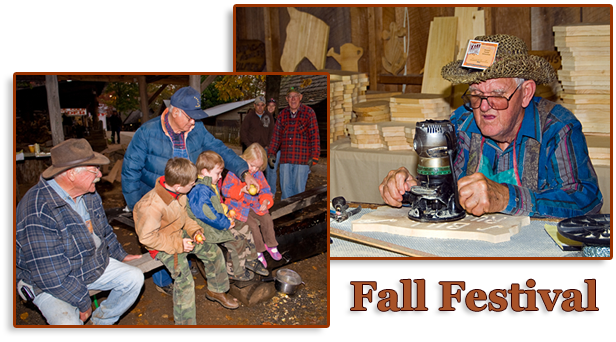 The Georgia Mountain Fairgrounds welcome you to visit the Georgia Mountain Fair and our Fall Festival in Hiawassee, GA - "The Country Music Capital of Georgia," where every visit is a wonderful treat!
We also have a new outdoor exhibit and teaching seminars on hunting dogs and bird hunting by Noontootla Creek Farms.
Map of the Georgia Mountain Fairgrounds and Campgrounds along Lake Chatuge.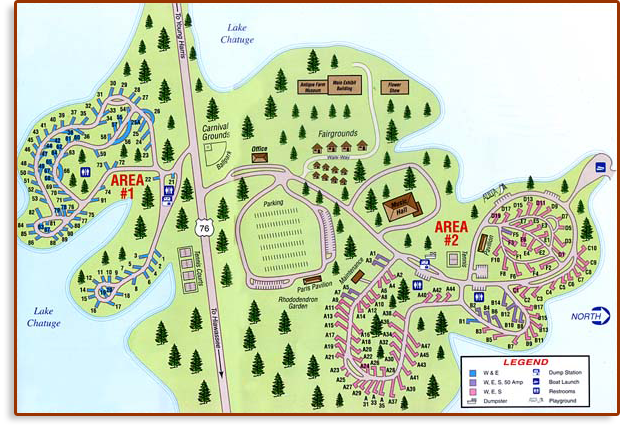 The Georgia Mountain Fair also plays host to additional special events throughout the year.

Hamilton Rhododendron Gardens
Georgia Mountain EggFest
July 4th Fireworks
Georgia Mountain Fair
Georgia Mountain Fall Festival
Appalachian Brew, Stew, & Que Festival
Check our schedule and links of interest pages on our web site:
or email us at
gamtfair@windstream.net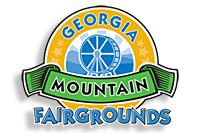 Georgia Mountain Fair
1311 Music Hall Road
P.O. Box 444
Hiawassee, Georgia 30546
706-896-4191