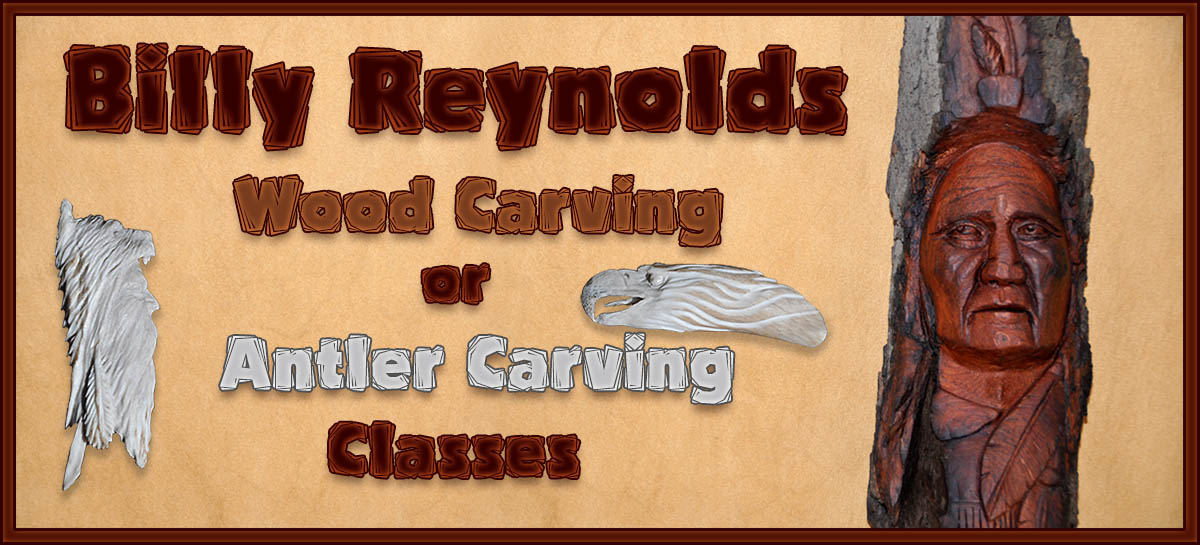 Highlander Gallery is hosting two Carving Classes
Antler & Cottonwood by Billy Reynolds
October 17th & 18th
and/or

October 19th & 20th

Mountain Man, Wood Spirit, Native or something of your choice out of Cottonwood
or Carve an Antler.

Tools will be provided for the cottonwood, those choosing to carve an antler will need to bring a Dremel Tool with a Powell bit. 
The class will be $260 for 2-days, plus supplies.
Supplies cost $15 - $20 per piece.
Quote from a student with no prior carving experience from Billy's last class at the Highlander
 "I was really pleased with the accommodations, the instructor, the size of the class, the length, the outcome, and your continued support of us throughout the two days.  At this time in my life, I haven't got time to pursue much carving as I've got too many other projects clamoring for attention but the good thing is that now I've got the beginnings of a carving skill in my mental pocket and know that I can take it up again in the future, and will probably want to take another one of Billy's classes.

So.  Good job!  If you've got an email list for future adventures I'd love to be on it"....Jane Haddow
List of available accommodations for out of town students will be provided.
Classes will be held at Highlander Gallery & Studio

Class size is limited to 5
so call 828-835-9982 or email today.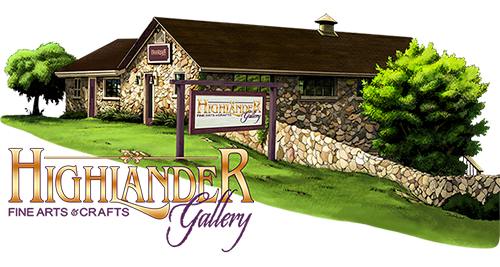 10079 Old Highway 64 • Brasstown, NC 28902 • 828-835-9982
Travel Guide to the Mountains
Classes will be held at Highlander Gallery & Studio
10079 Old Highway 64
Brasstown, NC 28902