Highlander's Library of Seasonal & Holiday Tales
Breaching the Darkness...Easter Sunrise

The quiet of the darkened night was disrupted by the sound of two metal doors shutting. A turn of the ignition key sent a charge to the combustion chamber of our private chariot as Mrs. Highlander and I fasten our seat-belts and settled back anticipating a new adventure within our beloved Blue Ridge Smoky Mountains....continue story...
---
Easter Sunrise on Chimney Rock

The caravan of night travelers rolled into the small tourist town of Chimney Rock, sparse streetlights lit our way as we slowed down and began to form a line. It's about 5:30 A.M., Easter Morning, up ahead two figures holding flashlights moved their beams from right to left guiding the traffic thru the entrance of the park, I wasn't surprised to see every vehicle on the road entering the gate....continue story...
---
In the Name of Love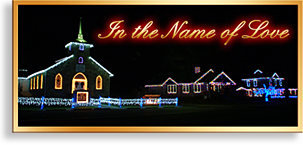 To embrace the true meaning of Christmas you must embrace pure unconditional love itself. Although, the nature of unconditional love and its purpose often confounds the logical mind.
As mere mortal beings, we did not create love instead we are the product of love's good intention. We all strive to be embraced with the warm and nurturing qualities of love, yet often it eludes us.......continue story...
---
Hope...Faith and the Light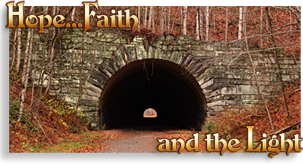 This is a message of Hope for the upcoming year and beyond. In our quest for a relevant story we were quite perplexed because of the current times.
Inspired by an abstract thought to ponder on. "There is light at the end of the tunnel" a cliché, but but one with meaning, and something we do believe, we were inspired to write this story, one that we got more response than any before....continue story...
---
Down the Chimney...Ho! Ho! Ho!
Chimney Rock at Chimney Rock State Park's Annual Christmas Event inspired this Christmas story. What a great event, we had a blast. Read our story, it will truly make you laugh and laughter is contagious and heals what ails ya.
Where does Santa go to train for his Christmas Eve journey down chimneys all over the world? Chimney Rock at Chimney Rock State Park in Western North Carolina... of Course!...continue story...
---
A Merry...Humble Mountain Christmas

This Christmas tale is several stories in one, our purpose is to take you back to the true essence of Christmas. Christmas can be the most wonderful time of the year where truth and love can set you free, as the fictitious character George Bailey of Bedford Falls discovered in, "It's a Wonderful Life." Like ole' George found out, the holidays can be trying for those who are burdened with heavy responsibilities, challenges or troubles.
We know that this is a very busy time of the year for everyone, but if you take the time to read the entire story, you will be happy you did. It might just change how you view the holidays and bring a new light and joy to your life....continue story...
---
The Meaning of Christmas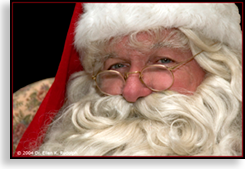 The first thing Santa said to me as we warmed our hands in front of the fire is that he does the Christmas thing to keep children believing. "Yes," he said in a somber voice, "without hope for the future and a bit of joy in their lives, children suffer."
He worries that the world is not always a hospitable place for children; that Princes and Princesses and Kings and Queens and Presidents are all failing to buffer children from the discontents of their elders....continue story...
---
A New Beginning...the Promise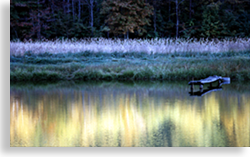 There are signs of greater life all around. I find myself continuously being drawn outdoors, not just for the sake of working in the yard, but a chance to explore and experience.
Spring is a time to reflect on new hopes and dreams, a time to plant new seeds. Although, it takes more than skilled hands and a sharp wit, to plant these seeds....continue story...
---
Christmas at the Front...1758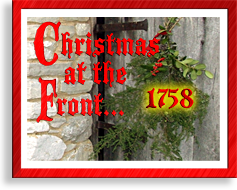 The Christmas program at Fort Loudoun offers us a vintage look at "Christmas Past." A view of a more simple and humble time for those isolated far from home and country. No light shows, no fancy decorations, no grand hoop-la just the Spirit of a sacred time, a time of giving and reflection.
Living history makes Fort Loudoun not only a unique historical stage but also an educational theater concerning the lifestyles of Early Americans..... continue story...
---
Smoky Mountain Lights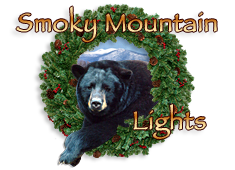 Smoky Mountain Lights....Traveling north on highway 441 we leave the valleys and mountain ranges of the Blue Ridge interior behind.  Drifting along the pavement, we wind our way close to the banks of the Oconaluftee River.  It was nearing midnight when we entered the Smoky Mountain National Park in Western North Carolina and too late for sightseeing.
The wonders and beauty of the Smokies were shielded from us by the night's darkness with only the highway as our guide, the road was lonely of travelers, we spotted just a couple of vehicles during our half hour climb up the steep mountain slope.  Reaching the Newfound Gap at the crest of the Smokies, Mrs. Highlander and I glided into the observation parking lot and took a midnight break....continue story...
---
The Grove Park Inn, a Holiday Journey...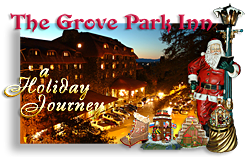 As I strolled across the cobblestone driveway, I found myself imagining the sounds of horseshoes clicking down the uneven red pavement's gentle slope. A mountain of boulders stood before me, obstructing my view of an endless horizon. This must be a monument, placed here by giants. The crudely cut boulders were stacked and fashioned into what appeared to be an enormous building that seemed to have risen out of the imagination of J.R.R. Tolkien's Middle Earth....continue story...
---
Christmas at Biltmore Estate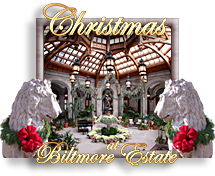 Christmas at Biltmore Estate...is a rare journey back in time, the opulence of the Gilded Age taking the idea of a festive holiday seasons to even greater heights. Biltmore Estate is the largest private owned residence in America, which makes it the perfect showcase for this expression of Christmas past.
The celebration at the Biltmore House flows from day into night with the Candlelight Christmas Evenings. Guest may view decorations by candlelight with a backdrop of holiday music preformed by choirs, quartets, and other musicians throughout the house....continue story...
---
Winter Solitude...a Holiday Tale...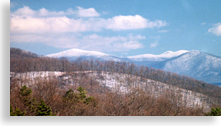 It's late December, a time when peace becomes a focus to reach for, yet seldom achieved. I like to do a little wood carving during these quiet times, nothing fancy. It helps me reflect on the months that seemed to have passed by so quickly. A time to take my thoughts away from a world of material goods and a chance to look into the spirit of the human soul, its goals and purpose....continue story...
designed, produced and hosted by
The Blue Ridge Highlander logo, all photography, design, graphics, artwork, writing, digital images, etc are the
Copyright ©
of C. Wayne Dukes and Sherry Bell Dukes, 1996 to current day, except where otherwise stated. All rights reserved, reproduction, downloading, and/or duplication of any sort is strictly prohibited, all violations will be prosecuted.
Legal Policy
. If you have any questions, or comments, regarding this site,
e-mail the Highlander
.