Menu
The Best Micro Breweries
in the North Georgia and Western North Carolina Mountains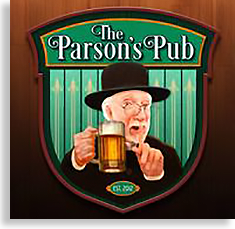 We believe in old fashioned, face to face, friendly conversation. You will not find any televisions or loud music. Just a warm place to feel at home and enjoy...
We pride ourselves on our extensive beer menu (over 50!). Talk to one of our "Beervangelists" to help you try a new favorite! If you request a beer we do not carry, we will attempt to get it!
Monday - Saturday 11 am - 10 pm
19 Tennessee Street • Murphy, NC 28906 • 828-837-4151 • Parson's Pub Web Site
Check back shortly, for more of our favorite Micro Breweries in the Mountains
designed, produced and hosted by
The Blue Ridge Highlander logo, all photography, design, graphics, artwork, writing, digital images, etc are the
Copyright ©
of C. Wayne Dukes and Sherry Bell Dukes, 1996 to current day, except where otherwise stated. All rights reserved, reproduction, downloading, and/or duplication of any sort is strictly prohibited, all violations will be prosecuted.
Legal Policy
. If you have any questions, or comments, regarding this site,
e-mail the Highlander
.