Blue Ridge GA - BRMAA - Annual Blue Ridge Writers' Conference - Workshop Intensive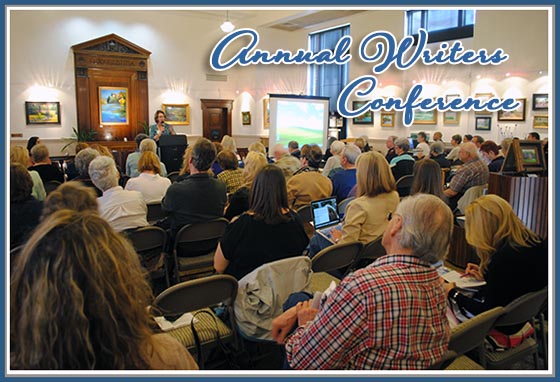 Annual Blue Ridge Writers' Conference - Workshop Intensive
2020 KEYNOTE SPEAKER - Melissa Fay Greene
The Writer as Witness to Change: Capturing the Changing Communities Around Us
Melissa Fay Greene will share her experience writing about enormous changes happening in a very small place, and how she captured the remarkable voices of the people involved, including the deeper levels of their personal histories, their philosophies,
​and their humor.
SHEILA ATHENS
Workshop Intensive
Make Your Story Stronger: Insights from a Book Coach/ Developmental Editor
Join us as traditionally published author & experienced book coach Sheila Athens shares the secrets she's gained by providing developmental edits on dozens of manuscripts. During this course, novelists will learn how solidifying the bones of a story before you write will make your fiction stronger. We'll discuss the point of your story, the protagonist's goal, the lessons your protagonist needs to learn along the way and other essentials. These are the elements that make literary agents, acquiring editors and
final readers latch onto a story & fall willingly under its spell.
G. WAYNE CLOUGH
Making Sense of Your Research: From Scavenger Hunt to Story
G. Wayne Clough's research in the Smithsonian collection changed his book --
​a memoir about 15 years in the life of a boy -- to a 15,000 year narrative about how the place where the boy grew up came to be. In this session, he will discuss the challenges and rewards of integrating your research into the context of your writing and adding depth and richness to the story.
ELIZABETH DULEMBA
Secrets of Successful Picture Books
Elizabeth Dulemba, author and/or illustrator of over two dozen picture books, will talk about common misconceptions around the writing of picture books, walk you through some tricks to shape up your stories, and share the things a picture book must have to make it appeal to editors, parents –
and kids!
Writing Historical Fiction
Elizabeth Dulemba will talk about how she used research and interviewing techniques to turn an historical environmental crisis into a compelling young adult novel, A Bird on Water Street, and share how the story is growing new legs and new relevance today.
LAURA NEWBERN
Poetry: Being Ready to Hit "Submit"
A discussion, including Q&A, on all aspects of submitting your work to literary journals.
Closure, Ending, Arrival: How to End a Poem
This session will discuss and examine the challenging work of finding, or recognizing, a poem's stopping place-especially in cases where form provides little guidance.
BONNIE (B.J.) ROBINSON
Editing as Creative Process in Fiction Writing
Session attendees will discuss how fiction writers can and should include editing as part of their creative process. Though similar, revision and editing are distinct acts. Creative fiction writers assume revision as part of their writing process. Editing is generally assumed to happen "after the fact," or after the act of creation. But integrating editing-from substantive to copy editing-into your creative writing from the start will help you realize your vision.

Find Publishers Who'll Meet Your Goals--
Not the Other Way Around
Bonnie Robinson will help you find a publisher by anticipating and meeting their goals-even before you begin the submission process. Before looking at a manuscript, publishers know what they want from it. And they'll reject it if it doesn't meet their goals, however original or well-written it might be. But you can authentically add publishers' goals to your creative process. Finding publishers and submitting your manuscript will then become ways for you to find publishers who'll meet your goals.
JENNIFER JABALEY - Speaker Panel Moderator
April 05, 2019

Cost:

See above for Time Schedule & Fees
Categories:
Location:
The Art Center - Blue Ridge Mtn Arts Association
420 West Main Street

Blue Ridge
,
GA
30513
USA

Venue Page

Weather
Google Map and Directions
Phone:706.632.2144
Website:
Click to Visit