Toccoa GA - The Cherokee of Southern Appalachia' Presented by Award-Winning Author and Naturalist Mark Warren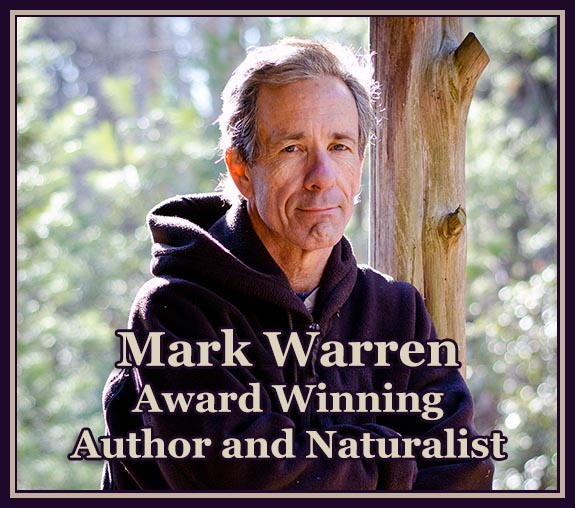 This program reveals how the land of Southern Appalachia dictated the culture of the Cherokees. The mountains, the plants, the animals, and the stone all played their parts. The daily life of this tribe was guided by an intimacy and reverence for nature that our present white culture has not tried to emulate. The result of this oversight is revealed in our lack of understanding about the forest and in the careless treatment of the environment.
This program will include a great deal of show-and-tell, items brought by the presenter to share with the audience. Learn about Cherokee crafts, weapons, hunting techniques, philosophies, religion, clothing, tools, foods, medicines, and games.
The final portion of the presentation will probe the fate of the Cherokees after European encroachment. Regardless of their willingness to model their lives on white civilization and to be an ally to the young United States, these native people were driven from their homeland along the infamous Trail of Tears, one of the most shameful chapters of American history.
Mark Warren has been teaching nature and Cherokee Primitive Skills for almost 50 years. He owns and runs the nationally renowned Medicine Bow Wilderness School in the mountains of North Georgia.
Event address: 4339 Riverdale Rd, Toccoa, GA
May 21, 2022

Cost:

Free Event
Categories:
Location:
Traveler's Rest State Historic Park
4339 Riverdale Road

Toccoa
,
GA
30577
US

Venue Page

Weather
Google Map and Directions
Website:
Click to Visit
Contact: Susan Brown
Website:
Click to Visit