Blue Ridge GA - BRMAA - AIR 4th Qtr – Rita & Clive Poole - September 23rd – December 16th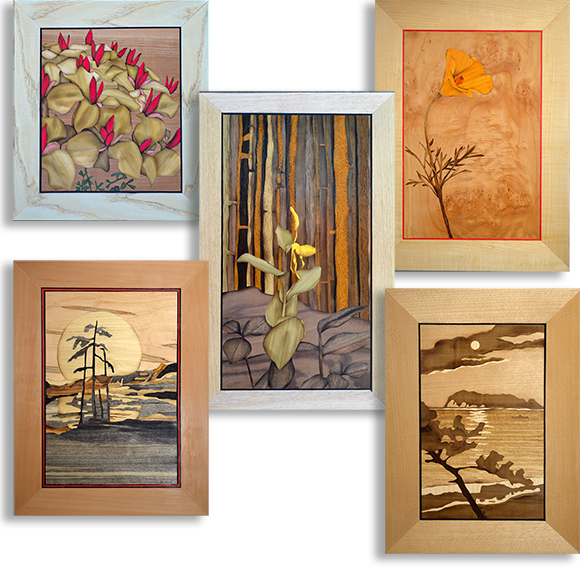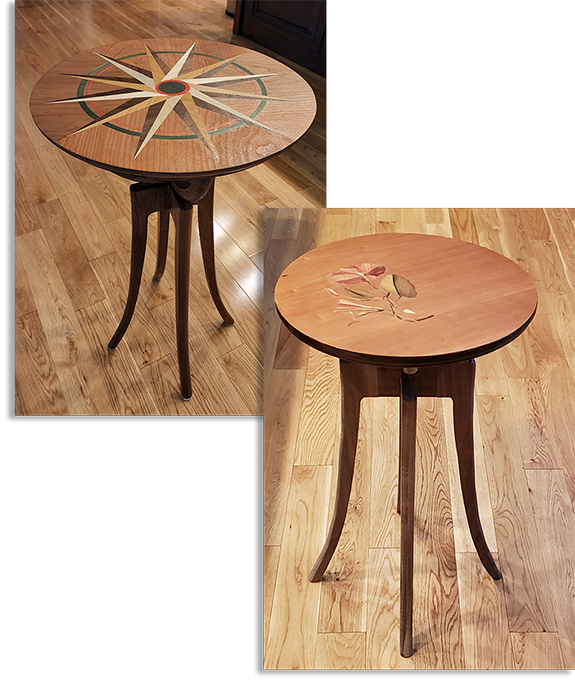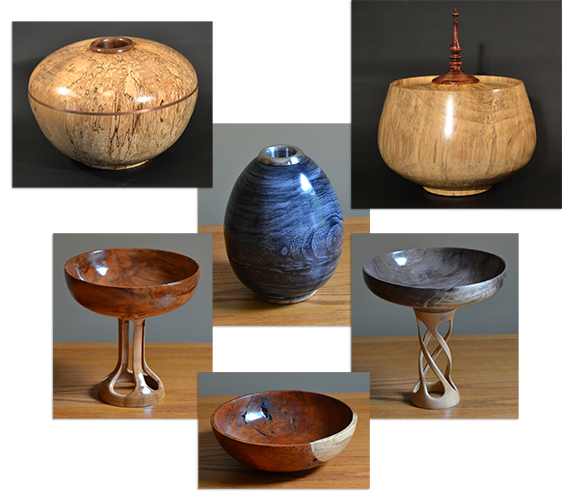 AIR 4th Qtr – Rita & Clive Poole
September 23rd – December 16th
Opening reception is October 21st, 5-7pm
Rita Poole: Moving to Blue Ridge, Georgia, has given Rita the chance to dedicate herself to marquetry which has been her dream for her teenage days of visiting galleries and stately home and marveling at intricate inlay. Her inspiration for her work comes from the beautiful mountains and wild flowers during hiking. She has learned how to use the natural wood grains of veneers to produce her images of nature.
Rita's art shows a more modern approach to marquetry than the traditional designs that influenced her. Marquetry is no longer a main steam medium for art and she hopes that her work will give visitors a better understanding of the process and reawaken an interest in this traditional process.
She finds being part of Blue Ridge Art Center and meeting so many wonderful artists working with so many different media motivates her to improve her techniques.
Being selected with Clive, her husband, to exhibit their work in the last quarter is such a joy. The show will be based on marquetry pieces in the form of wall art and also table designs.
Clive Poole: I owe my interest in arts and crafts to my father. He was a talented amateur artist and woodworker who taught me to draw and paint at a very early age and involved me in his carpentry projects as soon I was old enough to handle tools. More importantly he was a constant source of constructive criticism. He would usually find something to praise but always point out something that could be better. This has stayed with me so that everything I do needs to improve on what preceded it and be a step towards better work next time . There is always room for improvement. Style should constantly develop and not stagnate.
I hope others can take pleasure from bowls with delicate curves and a beautiful grain that is exposed just right and if they wonder "how did he do that?", so much the better.
September 26, 2023

Categories:
Location:
The Art Center - Blue Ridge Mtn Arts Association
420 West Main Street

Blue Ridge
,
GA
30513
USA

Venue Page

Weather
Google Map and Directions
Phone:706.632.2144
Website:
Click to Visit
Contact:
Phone: 706.632.2144
Website:
Click to Visit