Hiawassee GA - MAINSTREET - A Bob Seger Tribute in Concert at Anderson Music Hall at Georgia Mountain Fairgrounds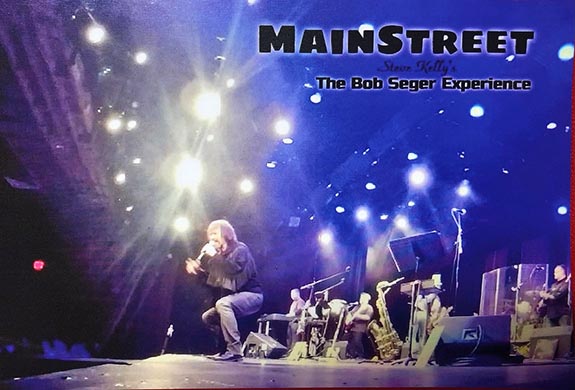 MAINSTREET - A Bob Seger Tribute
Saturday, September 30th
7pm
Admission: $25 + handling
The Premier Bob Seger tribute. Steve Kelly and the Mainstreet band have performed shows all across the U.S. Mainstreet offers a realistic journey across Bob Seger's greatest songwriting years brought to the stage through Steve Kelly's dynamic showmanship and vocal intensity. This is a very authentic tribute to Seger that will no doubt bring back memories for audiences of all ages.

Detroit's most important export since the '56 Thunderbird! Bob Seger has been stunning audiences for over 6 decades with his haunting ballads and his version of good, old fashioned, rock & roll.

Enjoy the sounds of MAINSTREET as the band recreates a "Seger evening" with your favorites like "Night Moves," "Turn the Page," "Still the Same," "We've Got Tonight," "Against the Wind," "You'll Accomp'ny Me," "Old Time Rock-n-Roll," and "Like a Rock".
September 30, 2023

Cost:

Admission: $25 + handling
Categories:
Location:
Georgia Mountain Fairgrounds
1311 Music Hall Road

Hiawassee
,
GA
30546
USA

Venue Page

Weather
Google Map and Directions
Phone:706.896.4191
Website:
Click to Visit
Contact: Hilda Thomason
Phone: 706-896-4191
Website:
Click to Visit