Blairsville GA - Blue Ridge Grass - Bluegrass Concert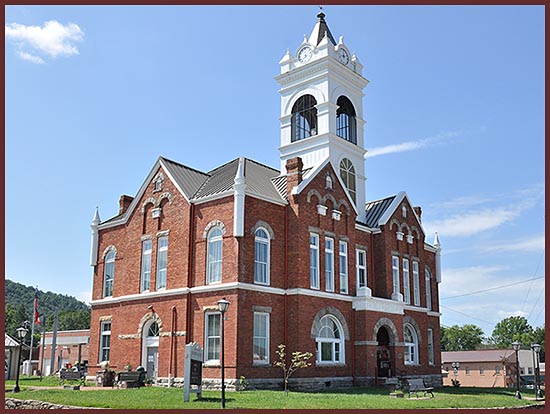 Blue Ridge Grass - Bluegrass
Concerts take place every Friday night from the first Friday of May through the end of October. The doors open at 6:00pm and the concert starts at 7:00pm at the Historic Union County Court House on the square in Blairsville, Georgia. Bring your friends and make new friends.
There is maximum seating of 200 people, come early to help get a seat. There is elevator access if needed and a special section for wheelchairs.
There is no admission charge; the musicians donate their time and talents. Voluntary donations to the maintenance fund are always welcomed and appreciated.
May 3rd - The Weaver Believer Band - Country Christian
May 10th - Blue Ridge Grass - Bluegrass
May 17th - North Georgia Symphony
May 24th - Don Byers - Americana - Songwriter
May 31st - Jones Brothers - Bluegrass
June 7th - Colin Grant Adams & Robert Valentine - Scottish Music, Comedy
June 14th - The Jimmy Wilson Family - Bluegrass
June 21st - New Collins Brothers Band - Bluegrass
June 28th - The Jeff Bauman Family - Variety of popular music
July 5th - W. Gordon Graff & Jay Robert Golden - Billboard Hits Meet Broadway
July 12th - Jim Wood - Singer songwriter
July 19th - The Pressley Girls - Old Time Bluegrass
July 26th - The Tunnel Rats - Bluegrass Band, Music About Vietnam
August 2nd - Butternut Creek and Friends - Folk, original music
August 9th - Mountain Breez - Country, Bluegrass
August 16th - Roots and Branches - Bluegrass
August 23rd - John Cochran and the Cow Hands - Old Country Western
August 30th & 31st - Heritage Festival - Mock House - Schedule on site
August 30th - Nearly Normal String Band - Folk, Old Favorites (also Heritage Festival)
August 31st - Jones Brothers - Heritage Festival, Bluegrass
September 6th - Wendell Patterson - Singer songwriter
September 13th - John Nix and the Country Cousins - Old Time Country and Bluegrass
September 20th - Mars Hill Porch Pickers - Bluegrass
September 27th - Cartecay River Band - Bluegrass
October 4th - Shady Grove Bluegrass Band - Bluegrass
October 11th - Mountain Music Ensemble - Mountain and Folk Music
October 18th - Nelson Thomas - Mountain Music, Variety
October 25th - The Skillet Lickers - (since early 1920's) Old Time Bluegrass
December 6th - The North Georgia Chamber Symphony - Christmas Presentation
December 13th - W. Gordon Graff and Jay Robert Golden - Christmas Favorites Meet Broadway
May 10, 2019

Categories:
Location:
Union County Historical Society and Historic Courthouse
1 Town Square

Blairsville
,
GA
30512
USA

Venue Page

Weather
Google Map and Directions
Phone:706.745.5493
Website:
Click to Visit
Contact: Betty Florence
Phone: 706-867-9444
Website:
Click to Visit