Hiawassee GA - Atlanta Rhythm Section Pure Prairie League at the Anderson Music Hall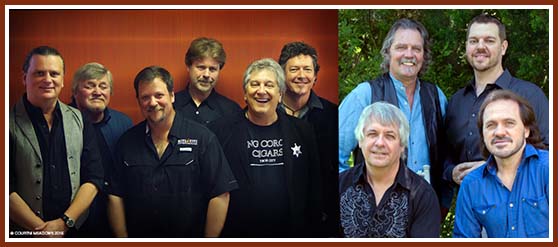 Atlanta Rhythm Section Pure Prairie League at the Anderson Music Hall


The Atlanta Rhythm Section... ARS... In the annals of rock and roll, where do they fit? They put out 15 albums of excellent original material, and consistently put on entertaining live shows-both of which helped establish a broad if not huge fan base. They had some big hits and have been a major player in the Southern Rock scene. But is that the whole story? In some circles, maybe. But for those who've really gotten to know their music over the years, there's a lot more to the story. ARS was paired with contemporaries Lynyrd Skynyrd as the successors to the Allman Brothers - carrying the mantle of "Southern Rock" in the late 70s. Based in Atlanta, Georgia, it may have made sense at the time. But performing songs that were more musically diverse and having hits that had a softer, pop sound, the "Southern Rock" label was a mixed blessing and many of their unique musical accomplishments became lost in a genre that has lived on to this day-but never really fit ARS. 
Pure Prairie League maintained itself as a successful country-rock band during the 1970s and early '80s, releasing ten albums and enjoying hits -- including "Amie" and "Let Me Love You Tonight". In 1979 Pure Prairie League became a launching pad for their then unknown lead singer, Vince Gill.
For information call (706) 896-4191. 

Tickets On Sale August 30th
(Available Online August 29 at 10:00pm)

Level 1: $45.00 + Handling & Credit Card Fees
Level 2: $35.00 + Handling & Credit Card Fees
October 26, 2019

Cost:

See above copy for cost
Categories:
Location:
Georgia Mountain Fairgrounds
1311 Music Hall Road

Hiawassee
,
GA
30546
USA

Venue Page

Weather
Google Map and Directions
Phone:706.896.4191
Website:
Click to Visit