Fishing in Union County, North Georgia Mountains
Seasonal Trout Streams


Arkaquah Creek Watershed

Bracket Creek Watershed

Butler Creek Watershed

Camp Creek Watershed

Conley Creek Watershed

Kiutuestia Creek Watershed

Low Creek Watershed

Note: Butternut Creek Watershed, Nottely River downstream from Nottely Dam, and tributaries to Nottely Reservoir not listed as Year-round are not trout streams and may be fished year-round and without a trout license.


Year-Round Trout Streams

Brasstown Creek Watershed
Downstream from US Highway 76 bridge

Coosa Creek Watershed

Ivy log Creek Watershed

Noontootla Creek Watershed

Nottely River from the US Highway 129-19 bridge downstream to Nottely Reservoir

Rock Creek Watershed; Toccoa River
(does not include tributaries unless listed)

Youngcane Creek Watershed

Lake Fishing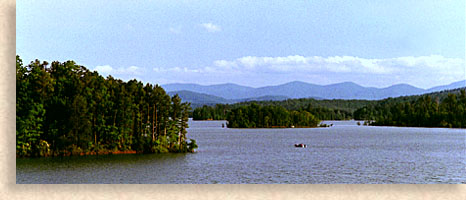 Lake Nottely

Lake Nottely is a 4,180 acre TVA lake with 106 miles of shoreline. Lake Nottely is popular with those who love boating, fishing and jet skiing. There are two marinas and several public boat ramps that offer access at different points on Lake Nottely. County-maintained Poteete Creek Park offers lake access, a white sand beach swimming area, campground, boating ramps and picnic facilities.

Small Lake Fishing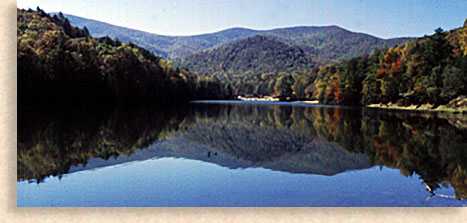 Lake Trahlyta
This lake has a limited fishery for bass and bream and is stocked periodically during each trout season with about 5,000 trout. Fishing is allowed year round. Other lake-oriented recreation at the park includes swimming and paddle boating.
For more information:
Georgia Department of Natural Resources
Parks, Recreation and Historic Sites Division
7485 Vogel State Park Road
Blairsville, GA 30512
706-745-2628
Lake Winfield Scott
This lake offers a limited bass and bream fishery, and catchable sized trout which are periodically stocked during trout season. Vehicle access is possible, and the lake is open to fishing year round. A U.S. Forest Service campground is located adjacent to the lake, and a swimming beach is also maintained; these areas are open from mid-May through October. Electric motors only are permitted.
for more information:
U.S. Forest Service
P. O. Box 9
Blairsville, GA 30514
706-745-6928
Looking for a Fishing Guide Service