Highlander's Library of Creative Tales from the Blue Ridge - Smoky Mountains...
Wood Carving and Friends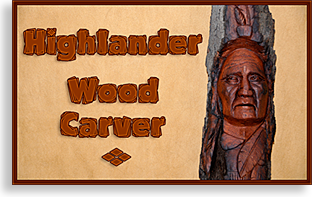 The spellbinding atmosphere of the John C. Campbell Folk School has driven some devotees into the surrounding wilderness homesteads along the outer fringes of the school campus where many have chosen to pursue their craft as a local artisan.
I suspect a few missing former students might even have evolved into a hermit society of local woodland wanderers grasping onto the Folk School campus as though it were a Mystical Shire Village in a land of folklore and fable....continue story...
---
Nature's Pilgrimage...the Monarch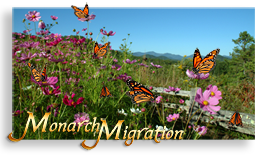 The autumn season begins their celebration of life as they pursue a natural innate spiritual sense that drives them along a pilgrimage that will eventually carry them across a continent.
Before their great journey begins they must partake in a fertility ceremony essential to their future survival....continue story...
---
John C. Campbell Fall Festival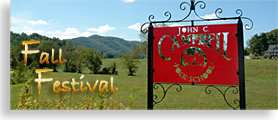 As the morning fog dissipates under the rising sun, the broad open fields surrounding John C. Campbell Folk School begin to disappear with the arrival of visitors…the Fall Festival is back and well worth the journey.
The Fall Festival at John C. Campbell Folk School is held every year on the first week end of October....continue story...
---
Blue Ridge Smoky Mountain Arts & Artists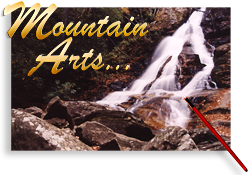 As the mighty rivers  flow, so the creative spirit grows. Artists are spirit-driven creatures imitating life into art as an external expression of their internal impression.  It's the nature of this creative spirit that longs to emerge and present itself in the form of natural magic, seeing that which isn't as though it is, bringing that inspired vision into manifestation.
There is an internal craving for creative souls to express themselves in whatever medium inspires them, to share with others a sense of who they are through their art....continue story...
---
John C. Campbell Folk School...Keeping the Art Alive.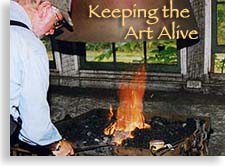 We are all born with an innate creative instinct. Self expression excels in those who are aware of their creativity. Although there are some who are not aware of this inner resource. They might be afraid to delve into themselves, into the unknown. Worried that they may not have the creativity that they have seen in others, they don't open the door, apprehensive over what they may find, wondering if it will be good enough. These people are locking away a treasure, a wealth of growth, accomplishment and self-discovery...continue story...
designed, produced and hosted by
The Blue Ridge Highlander logo, all photography, design, graphics, artwork, writing, digital images, etc are the
Copyright ©
of C. Wayne Dukes and Sherry Bell Dukes. 1996 to current day, except where otherwise stated. All rights reserved, reproduction, downloading, and/or duplication of any sort is strictly prohibited, all violations will be prosecuted.
Legal Policy
. If you have any questions, or comments, regarding this site,
e-mail the Highlander
.