Cherokee County North Carolina...Land of Many Uses
From the mountains that rise in all directions, to the rivers that cross its serene valleys. From its historic mountain towns, to the ancient village sites along its waterways, Cherokee County in far Western North Carolina is one of the most unique mountain destinations in Blue Ridge Smoky Mountains.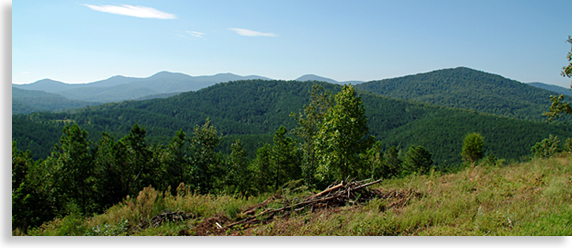 Whether you're looking for that great, exciting outdoors experience, or just looking to draw your fly line across a rushing creek, maybe cruise the gentle waters of a mountain lake, or shoot a round of golf just to pass the time away, come to Cherokee County.
If you just want to escape to the high country to kick back and relax, or go on a personal history tour, maybe visit a renowned folk school and experience a peaceful creative environment, you'll find what you are looking for in Cherokee County.
Possibly it's your fancy to explore the local historic towns searching for those hidden treasures in the unique shops and galleries, or try out the local eateries and fine dining restaurants, whatever your choice you'll find all you want when you visit Cherokee County.
Festivals and events might be what lights your fire, or eclectic music venues, the Entertainment in Cherokee County is excellent.
Are you looking for a log cabin mountain getaway to relax on the front porch, or soak in an outdoor hot tub in the fresh mountain air? Or maybe, just maybe your cup of tea is to stay at a unique B&B, a cozy Inn or a new hotel with a pool for the whole family, Cherokee County has the lodging you desire to fit your comfort and needs.
Beautiful mountains, lakes and rivers, rich history, interesting architecture, unique shopping, friendly people, ongoing entertainment, multiple events and festivals and a nice variance of creative dining options....Cherokee County has it all....come visit us on your next trip through the mountains.
---
---
---
---
---
---
---
---
---
---
---
---
---