Art, Culture and Entertainment in Blue Ridge Georgia
One thing that a trip to downtown Blue Ridge will tell you is how dedicated and committed local citizens are to the Arts. When I say Arts, I am speaking of painters, potters, weavers, writers, musicians, metal smiths, jewelry makers, quilters, wood carvers, glass artists, storytellers and theatrical performers to mention just a few.
The Blue Ridge Mountain Arts Center is conveniently located in the historic Fannin County Courthouse constructed in 1937, a great setting for the arts as well as a great commitment to preserving the historical architecture of Fannin County. With a mountain atmosphere perfectly suited for the creative arts, the Blue Ridge Mountains Arts Association and the Southern Appalachian Artist Guild has set an ambitious goal for itself to make Blue Ridge a "Top Art Town" in the United States and they're well on their way to accomplishing such a feat.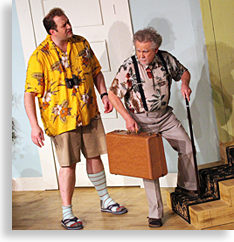 The Art Center's many festivals, exhibitions and classes provide opportunities for local artist to enhance their knowledge, skills and economic opportunities.
Rounding out this expression of creative hands and minds is the Blue Ridge Community Theater with scheduled performances at its newly reconstructed warehouse-theater of 10,000-square feet. Blue Ridge Community Theater provides excellent theatrical performances, great sets, beautiful wardrobes and accompanied music. When attending one of the theatrical performances you might witness a "star of the future" performing here on their way to critical acclaim.
The artist, and performers of Blue Ridge take their craft and love for the arts seriously and enthusiastically invite everyone to attend their events and performances.
---
---
---
---