Lake Blue Ridge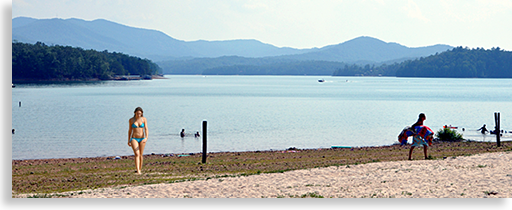 The crystal blue waters of Lake Blue Ridge are a jewel sitting within a mountain backdrop. With 3,290-acres of liquid fun awaiting visitors, vacation homeowners and full time residents, it is one of the more premier bodies of water in the North Georgia Mountains. The Chattahoochee National Forest encompasses about 80% of the shoreline with the remaining 20 to 25% privately held. There are 90 National Forest campsites, several boat ramps for public access, public swimming and numerous picnic areas.
Lake Blue Ridge is a public lake and offers access to boating, jet skiing, kayaking, swimming and fishing fun for all that enjoy getting a little wet in the lake's refreshing waters. Sportsmen and women cast their lines and test their skills in hopes of hooking up with the lake's plentiful inhabitants such as walleye, small mouth bass, white-pass, bluegill, yellow perch, channel catfish and flathead catfish.
The lake was created from the waters of the Toccoa River by the construction of the Blue Ridge Dam near the edge of the town of Blue Ridge in 1930. The dam was originally constructed by the Toccoa Electric Power Company and was later purchased by the Tennessee Valley Authority (TVA) in 1939 for hydroelectric power production.
Morganton Point Recreation Area overlooking the sky blue waters of Lake Blue Ridge offers 37 campsites, 13 picnic tables and a shelter with access to swimming, fishing and a boat launch and a sizable beach head with a lifeguard on duty during the summer camping season. This site is one of the broadest and most beautiful views of the waters of Lake Blue.
The Towns in Fannin County
Waterways in Fannin County
The Arts
Recreation & Adventure
Scenic Road Trips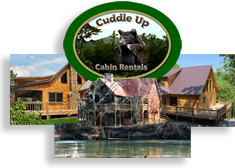 Cuddle Up Cabin Rentals
offers many vacation rental cabins which allow you to experience a little piece of heaven every time you visit. Our private luxury cabins provide a getaway retreat for couples, families and friends who love nature and the outdoors. Cuddle Up Cabin Rentals manages these
privately owned luxury cabin rentals
, all of which are located within minutes of Blue Ridge, Georgia and the beautiful Ocoee River and Toccoa River.
224 Blue Ridge Dr • McCaysville, GA • 877.628.3353 • www.CuddleUpCabinRentals.com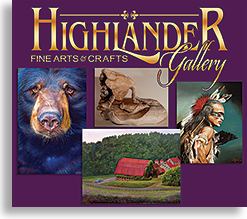 When you are visiting the Blue Ridge - Smoky Mountains, a stop by the
Highlander Gallery is well worth your time
. The Highlander Gallery represents some of the finest artists in the mountains. With a large assortment of Fine Art Photography and Fine Crafts as well.
Here are a sampling of the artists you will find....Anthony Abreu • John Mac Kah • Ruthanne Kah • Michael Bedoian • Keith Moore • Juanita Greenspan • Robert Levin • Tonya Fowler • Jason Fowler • Jo Kilmer • Les Smith • Chuck Waldroup • Joe Waldroup • Billy Reynolds • Bob Crisp • Thomas Payne • Sarah Long Dauchez • January Tiberius • Frances McCord • Rita Poole • Clive Poole • Richard Cranford
Wednesday - Saturday 10:00 - 5:00
10079 Old Highway 64 • Brasstown, NC • 828.835.9982 • www.HighlanderGallery.com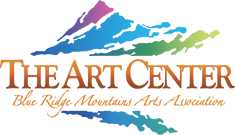 ---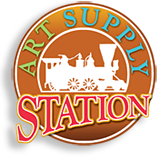 ---
Horseback Riding Near the Ocoee River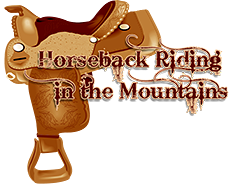 Sit tall in the saddle for a leisure ride through the beautiful scenery of the Blue Ridge Mountains. Professional outfitter with over 35 years experience. Our safety record is unsurpassed in the industry. We believe our staff is simply the best in the business. Guides are chosen for their character and enthusiasm for sharing the outdoors with you.
Call today to start your adventure...828-835-3275 • GreatMtnAdventures.com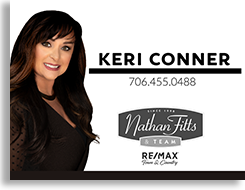 My name is Keri Conner, I have lived in these mountains all my life, and have been a successful Realtor since 2001. I know from personal experience why you want your own special place in the mountains and I know how to help you find that special place. Whether you are looking for a luxury mountain home, log cabin, a view property, river or creek property, a lake front home or property, or a large tract of mountain property, I will help you not only find the right real estate purchase, I will help you through the entire real estate process, including closing. If you are looking to sell your mountain home, to downsize or are finally ready to buy your new bigger dream home or cabin, I am the Realtor/Broker you need.
Check out our Featured Listings....
224 Blue Ridge Drive, McCaysville, GA • 706-964-6470 • RealEstateGeorgiaMountains.com
---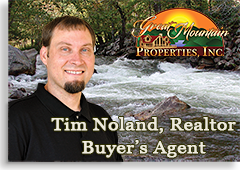 When looking to buy mountain property, you need someone that not only understands the mountains, you need someone that specifically represents you, the buyer. When you choose to work with a
Buyer's Agent
you are assured that you have an agent that is truly looking for your best interests, someone that will not only find what you are looking for, but someone that will negotiate the best price possible.
10886 Old Highway 64 • Brasstown, NC 28902 • 828.557.1009 •  GreatMtnRealEstate.com
---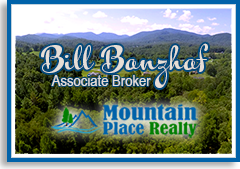 As an
agent who's an expert in homes for sale in North Georgia, North Carolina & Tennessee
, I bring a wealth of knowledge and expertise about buying and selling real estate in this gorgeous part of the south. Buying a new home or a new piece of land is not the same everywhere, so you need someone you can trust for up-to-date information.
Whether you're looking to purchase a year-round, luxury-style log home, buy a part-time residence for use during your getaway vacation, or prefer to use your property as a vacation rental, I am eager to serve you. Check out my Featured Listings...
11 Overview Drive, Suite 102 • Blue Ridge, GA 30513 • Mobile 706-851-5865
Office 706-946-1520 •  HomesinBlueRidge.com
designed, produced and hosted by
The Blue Ridge Highlander logo, all photography, design, graphics, artwork, writing, digital images, etc are the
Copyright ©
of C. Wayne Dukes and Sherry Bell Dukes, 1996 to current day, except where otherwise stated. All rights reserved, reproduction, downloading, and/or duplication of any sort is strictly prohibited, all violations will be prosecuted.
Legal Policy
. If you have any questions, or comments, regarding this site,
e-mail the Highlander
.