Fun, Recreation & Adventure in the Fannin County Georgia Area
When it comes to river sports some like it mild, while others like it wild, such as white water adventure rafters and kayakers. Fannin County is on the edge of one of the most dynamic sources for white water rafting in the eastern United States, the legendary Ocoee River. Though the Toccoa River is ideal for kayaking, canoeing and tubing, it is it's twin-sister river the Ocoee that offers some of the wildest and adventurous white water experience in the Blue Ridge Mountain Province. When the high mountain headwaters of the Toccoa River reach the county's northern end at the state line where the towns of McCaysville Georgia merges with the town of Copperhill Tennessee, Georgia's Toccoa River miraculously becomes Tennessee's Ocoee River…same river, different state and name.
White Water Rafting & Kayaking on the Ocoee River
Just northeast of the towns of McCaysville and Copperhill the Ocoee River enters the Ocoee River Gorge in the Cohutta Wilderness and that's where all the adventure begins. Though the Ocoee River has always been legendary to rafters that know about its world-class rapids, it was in the latter days of the 20th century that the Ocoee River became known to the world during the 1996 Olympics.

The Ocoee River has three distinct characters the Upper, Middle and Lower. It was the Upper Ocoee that got the thumbs up for the 1996 Olympic Kayaking Challenge, which was held at the newly constructed Ocoee White Water Center.
This Upper section of the river was once considered a dead river due to its waters being diverted away from where the White Water Center is today. The river's natural course in front of the center was reformed to create a world-class Olympic course before the river's waters were reintroduce to the ancient river bed.
The Ocoee White Water Center is a beautiful place to visit and watch rafters and kayakers take on the course while onlookers picnic, stroll or lounge along the river's refreshing banks or swim in the Blue Hole just up the river from the White Water Center.
Even though the Upper Ocoee has all of today's white water fame, most rafting guides and kayakers agree it's the wild Middle Ocoee that's the most exciting and beautiful section of the river. The Lower Ocoee section is located just beyond the take out port for commercial rafters, leaving the gentler Lower Ocoee River more appropriate for canoe trips along a journey to the Ocoee Lake below.
When it comes to the Ocoee River, if you want to raft, you'll have to buy a seat, only commercial rafting companies can use the river as regulated by Tennessee's Cherokee National Forest, overcrowding by private rafters can create congestion and danger for the river and its world-class rapids. Also, all rafters must wear helmets on the Ocoee River. When it comes to kayakers there's no restricted access, the river is open to the public use.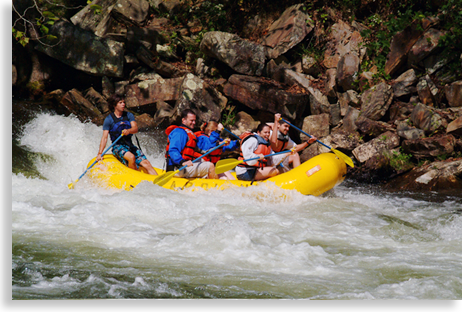 For those looking for a gentler white water river to raft on, be it privately or commercially, helmet or no helmet, the Nantahala River is about an hour plus drive northeast of Fannin County into North Carolina along Highway 64 going east.
You can purchase passage along either river through Great Mountain Adventure.
The Ocoee River Gorge was originally used as access to the lower Tennessee Valley to the west. Before the railroad arrived, copper from the Copper Basin was hauled by wagon along crudely hand cut roads through the gorge from above to the railways in the valley below.
Today you can follow this historical path through the Ocoee River Gorge along Highway 64 where the river's every mile offers views of the gorge that are as grand and as thunderous as the river rapids themselves. Along the way sight-seers can pull off the roadway at widen shoulders and watch the river rafters and kayakers paddling, all the while yelling and waving their oars with excitement. This drive along the Ocoee River Gorge Scenic Byway is highly recommended as one of the Blue Ridge Highlander's favorite driving tours.
If a short moderate hike in the gorge is your desire, I recommend taking a stroll along the Old Copper Road Historic Trail that leads north along the southern riverbank. Here you can see and experience the old road in its original form and imagine its rough and bumpy rides from heavy loads of ore that traveled this ancient roadway. There are several trails across the river from the Ocoee White Water Center; all these trails are popular with hikers, backpackers and adventurous mountain bikers.
To know more about these two outstanding rivers the Blue Ridge Highlander offers several online stories for your reading enjoyment.
Mountain Biking and Horseback Riding
Some like to ride the trails rough like the daredevil mountain bikers, enjoying the experiences, thrills and challenges along some of the forestry's finest trials throughout the county. One region that is especially designed for that purpose is the Aska Adventure Trail Area accessible off Aska Road in the southern mountainous region of Fannin County. Another mountain biking area is just across the Tennessee border in the Ocoee River Gorge. These great mountain biking trails can be accessed across the Liberty Bridge in front of the Ocoee White Water Center. For a shorter and more level trail that is good for mountain bike beginners the Old Copper Road Historic Trail is located just west of the Ocoee White Water Center.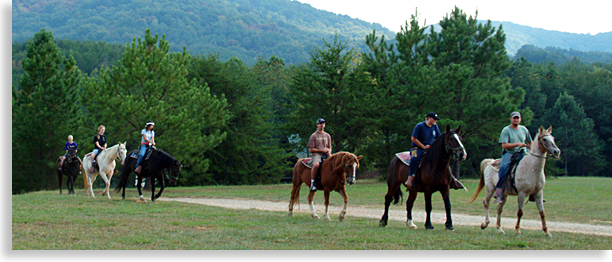 Other outdoor enthusiast might prefer a more comfortable saddle than a narrow bike seat. Horseback riding is a very popular attraction in Fannin County with stables offering group rides along the rolling valley floors and foothills. If you are more adventurous, camp-out guided tours and rugged backcountry wilderness rides are also available. Maybe you would just like to cruise along in a horse drawn carriage, possibly take a romantic moonlit ride with your sweetheart or bounce along in a wagon hay ride with the whole family. Whatever you are looking for, you can get your equestrian desires filled in the high country of Fannin County.
The Towns in Fannin County
Waterways in Fannin County
The Arts
Recreation & Adventure
Scenic Road Trips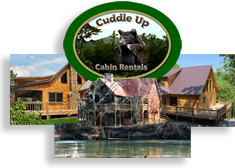 Cuddle Up Cabin Rentals
offers many vacation rental cabins which allow you to experience a little piece of heaven every time you visit. Our private luxury cabins provide a getaway retreat for couples, families and friends who love nature and the outdoors. Cuddle Up Cabin Rentals manages these
privately owned luxury cabin rentals
, all of which are located within minutes of Blue Ridge, Georgia and the beautiful Ocoee River and Toccoa River.
224 Blue Ridge Dr • McCaysville, GA • 877.628.3353 • www.CuddleUpCabinRentals.com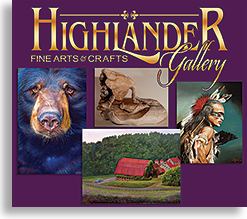 When you are visiting the Blue Ridge - Smoky Mountains, a stop by the
Highlander Gallery is well worth your time
. The Highlander Gallery represents some of the finest artists in the mountains. With a large assortment of Fine Art Photography and Fine Crafts as well.
Here are a sampling of the artists you will find....Anthony Abreu • John Mac Kah • Ruthanne Kah • Michael Bedoian • Keith Moore • Juanita Greenspan • Robert Levin • Tonya Fowler • Jason Fowler • Jo Kilmer • Les Smith • Chuck Waldroup • Joe Waldroup • Billy Reynolds • Bob Crisp • Thomas Payne • Sarah Long Dauchez • January Tiberius • Frances McCord • Rita Poole • Clive Poole • Richard Cranford
Wednesday - Saturday 10:00 - 5:00
10079 Old Highway 64 • Brasstown, NC • 828.835.9982 • www.HighlanderGallery.com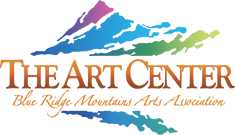 ---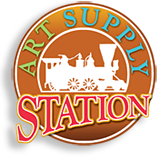 ---
Horseback Riding Near the Ocoee River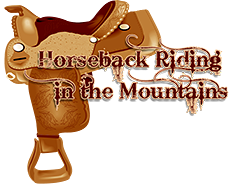 Sit tall in the saddle for a leisure ride through the beautiful scenery of the Blue Ridge Mountains. Professional outfitter with over 35 years experience. Our safety record is unsurpassed in the industry. We believe our staff is simply the best in the business. Guides are chosen for their character and enthusiasm for sharing the outdoors with you.
Call today to start your adventure...828-835-3275 • GreatMtnAdventures.com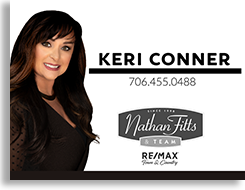 My name is Keri Conner, I have lived in these mountains all my life, and have been a successful Realtor since 2001. I know from personal experience why you want your own special place in the mountains and I know how to help you find that special place. Whether you are looking for a luxury mountain home, log cabin, a view property, river or creek property, a lake front home or property, or a large tract of mountain property, I will help you not only find the right real estate purchase, I will help you through the entire real estate process, including closing. If you are looking to sell your mountain home, to downsize or are finally ready to buy your new bigger dream home or cabin, I am the Realtor/Broker you need.
Check out our Featured Listings....
224 Blue Ridge Drive, McCaysville, GA • 706-964-6470 • RealEstateGeorgiaMountains.com
---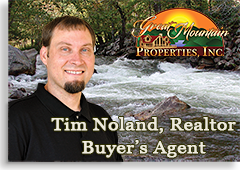 When looking to buy mountain property, you need someone that not only understands the mountains, you need someone that specifically represents you, the buyer. When you choose to work with a
Buyer's Agent
you are assured that you have an agent that is truly looking for your best interests, someone that will not only find what you are looking for, but someone that will negotiate the best price possible.
10886 Old Highway 64 • Brasstown, NC 28902 • 828.557.1009 •  GreatMtnRealEstate.com
---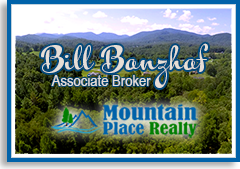 As an
agent who's an expert in homes for sale in North Georgia, North Carolina & Tennessee
, I bring a wealth of knowledge and expertise about buying and selling real estate in this gorgeous part of the south. Buying a new home or a new piece of land is not the same everywhere, so you need someone you can trust for up-to-date information.
Whether you're looking to purchase a year-round, luxury-style log home, buy a part-time residence for use during your getaway vacation, or prefer to use your property as a vacation rental, I am eager to serve you. Check out my Featured Listings...
11 Overview Drive, Suite 102 • Blue Ridge, GA 30513 • Mobile 706-851-5865
Office 706-946-1520 •  HomesinBlueRidge.com
designed, produced and hosted by
The Blue Ridge Highlander logo, all photography, design, graphics, artwork, writing, digital images, etc are the
Copyright ©
of C. Wayne Dukes and Sherry Bell Dukes, 1996 to current day, except where otherwise stated. All rights reserved, reproduction, downloading, and/or duplication of any sort is strictly prohibited, all violations will be prosecuted.
Legal Policy
. If you have any questions, or comments, regarding this site,
e-mail the Highlander
.