Blue Ridge • McCaysville • Mineral Bluff • Aska Adventure Area • Dial • Epworth
Fannin County North Georgia
"Gateway to the Mountains"
Just inside the great blue wall of the southwestern Blue Ridge Mountains of North Georgia is a land of renowned beauty, adventure, myth and legend. Fannin County, is one of the premier counties in the North Georgia Mountains offering an escape from the outer world to a land where natural wonders and majestic landscapes beckon the adventurous at heart with an additional lure of peace, tranquility, fun and excitement for others.

Here the Georgia high-country mountaintops and long high ridges caress the morning sky as layers of fine mist forms along rivers and creeks. Often at the break of day the crystal blue waters of Lake Blue Ridge appear as though it were a still mirror reflecting the colors of deep blue skies and puffy white clouds above. As the sun rises across the heavens, each day unfolds with excitement throughout the county offering both recreation and adventure within the wonders of pristine forest and the sparking waterways formed by the mountain's delicate watershed.
If you are looking to get away from the city to experience the good life, Blue Ridge Georgia offers it in abundance. You'll find a wide variety of lodging choices from luxury cabins and hotels to bed & breakfast inns and camping, something for every taste and budget.
Many visitors find themselves enjoying casual strolls along the main streets of the picturesque historical mountain downtowns of Blue Ridge and McCaysville, hunting for hidden treasures amongst the unique shops while taking casual breaks within the confines of a quaint restaurant or outdoor café, enjoying fine food and drink as they bask away in comfort and style.
In the harvest season visitors flock to the apple orchards throughout the county's rolling fields bordered by long tall mountain ranges searching for that perfect sweet crisp mountain grown apple or one or more of those delectable hot apple pie turnover fresh from the kitchen.
Other visitors might choose to take a journey along the railway of the Blue Ridge Scenic Railroad traveling a short distance from Blue Ridge to McCaysville before returning to its historical depot. Evenings here in the high country wind down quietly as the forest begins to come alive with the sounds of winged soloists, their love-songs seem to ride gently across the fresh mountain air as awe inspiring sunsets along the western sky dazzles one's senses with the wonderment of it all.
Fannin County's backcountry rolls out its green forest and pristine waterways inviting visitors, guest and residents to lace up their hiking shoes, grab their tackle, launch the outboard, air up the tubes, raft white water rapids or take hold of the reins and join in on a vast array of outdoor recreation that will fill your days from morning till night.
It's not only the majestic mountain beauty that draws the visitors and new residents to these southern Blue Ridge Mountains, it's also the weather that makes this region so appealing with four distinct seasons. As the new spring season comes alive each year with an abundance of flowering trees and native wildflowers, the mountains offer an escape from the confines of a long winter to the adventurer at heart. During the summer season warm days filled with leisure, fun and excitement slip comfortably into cool nights, while the autumn sets the glory of the year on a pedestal with the vibrant colors of the forest starting their yearly migration from the top of the mountains before traveling down as the season progresses. Winters in the southern Blue Ridge Mountains are usually quiet and mild. Light snowfalls occasionally blanket the ground with snow-covered mountaintops maintaining their crowns of white as the snow covered valley lands below melt under the afternoon sun.
With its commitment to community strength and thanks to the city of Blue Ridge and its neighboring town of McCaysville, Fannin County has become the third community in the state of Georgia to be designated by the Georgia Department of Economic Development as "Entrepreneur Friendly" offering opportunity to those looking to relocate.
A great time and even greater memories await those that have the fortune of choosing Fannin County in the North Georgia Mountains as their destination escape or year-round home, a world where the pace of life is sweet and the rewards are plentiful.
Blue Ridge Georgia Weather.com
The Towns in Fannin County
Waterways in Fannin County
The Arts
Recreation & Adventure
Scenic Road Trips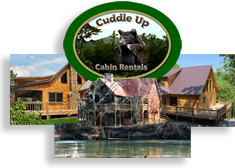 Cuddle Up Cabin Rentals
offers many vacation rental cabins which allow you to experience a little piece of heaven every time you visit. Our private luxury cabins provide a getaway retreat for couples, families and friends who love nature and the outdoors. Cuddle Up Cabin Rentals manages these
privately owned luxury cabin rentals
, all of which are located within minutes of Blue Ridge, Georgia and the beautiful Ocoee River and Toccoa River.
224 Blue Ridge Dr • McCaysville, GA • 877.628.3353 • www.CuddleUpCabinRentals.com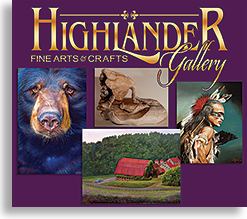 When you are visiting the Blue Ridge - Smoky Mountains, a stop by the
Highlander Gallery is well worth your time
. The Highlander Gallery represents some of the finest artists in the mountains. With a large assortment of Fine Art Photography and Fine Crafts as well.
Here are a sampling of the artists you will find....Anthony Abreu • John Mac Kah • Ruthanne Kah • Michael Bedoian • Keith Moore • Juanita Greenspan • Robert Levin • Tonya Fowler • Jason Fowler • Jo Kilmer • Les Smith • Chuck Waldroup • Joe Waldroup • Billy Reynolds • Bob Crisp • Thomas Payne • Sarah Long Dauchez • January Tiberius • Frances McCord • Rita Poole • Clive Poole • Richard Cranford
Wednesday - Saturday 10:00 - 5:00
10079 Old Highway 64 • Brasstown, NC • 828.835.9982 • www.HighlanderGallery.com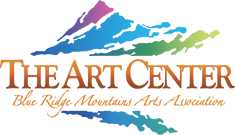 ---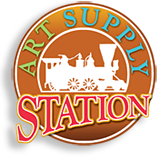 ---
Horseback Riding Near the Ocoee River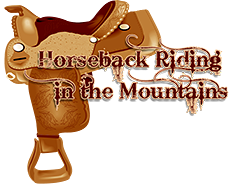 Sit tall in the saddle for a leisure ride through the beautiful scenery of the Blue Ridge Mountains. Professional outfitter with over 35 years experience. Our safety record is unsurpassed in the industry. We believe our staff is simply the best in the business. Guides are chosen for their character and enthusiasm for sharing the outdoors with you.
Call today to start your adventure...828-835-3275 • GreatMtnAdventures.com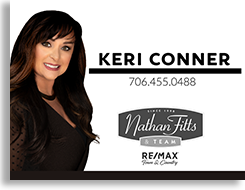 My name is Keri Conner, I have lived in these mountains all my life, and have been a successful Realtor since 2001. I know from personal experience why you want your own special place in the mountains and I know how to help you find that special place. Whether you are looking for a luxury mountain home, log cabin, a view property, river or creek property, a lake front home or property, or a large tract of mountain property, I will help you not only find the right real estate purchase, I will help you through the entire real estate process, including closing. If you are looking to sell your mountain home, to downsize or are finally ready to buy your new bigger dream home or cabin, I am the Realtor/Broker you need.
Check out our Featured Listings....
224 Blue Ridge Drive, McCaysville, GA • 706-964-6470 • RealEstateGeorgiaMountains.com
---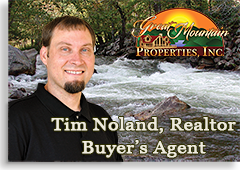 When looking to buy mountain property, you need someone that not only understands the mountains, you need someone that specifically represents you, the buyer. When you choose to work with a
Buyer's Agent
you are assured that you have an agent that is truly looking for your best interests, someone that will not only find what you are looking for, but someone that will negotiate the best price possible.
10886 Old Highway 64 • Brasstown, NC 28902 • 828.557.1009 •  GreatMtnRealEstate.com
---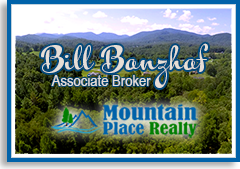 As an
agent who's an expert in homes for sale in North Georgia, North Carolina & Tennessee
, I bring a wealth of knowledge and expertise about buying and selling real estate in this gorgeous part of the south. Buying a new home or a new piece of land is not the same everywhere, so you need someone you can trust for up-to-date information.
Whether you're looking to purchase a year-round, luxury-style log home, buy a part-time residence for use during your getaway vacation, or prefer to use your property as a vacation rental, I am eager to serve you. Check out my Featured Listings...
11 Overview Drive, Suite 102 • Blue Ridge, GA 30513 • Mobile 706-851-5865
Office 706-946-1520 •  HomesinBlueRidge.com
designed, produced and hosted by
The Blue Ridge Highlander logo, all photography, design, graphics, artwork, writing, digital images, etc are the
Copyright ©
of C. Wayne Dukes and Sherry Bell Dukes, 1996 to current day, except where otherwise stated. All rights reserved, reproduction, downloading, and/or duplication of any sort is strictly prohibited, all violations will be prosecuted.
Legal Policy
. If you have any questions, or comments, regarding this site,
e-mail the Highlander
.