Menu

Blairsville Georgia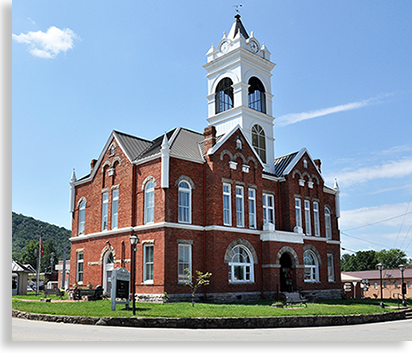 Blairsville is the county seat for Union County. The historic mountain town of Blairsville was founded in 1835 due to gold strikes along Coosa Creek, as well as other waterways and mining ventures. The stately Union County Courthouse (circa 1899) located on the Courthouse Square, has sustained its lofty presence for decades as a proud community centerpiece for the citizens of Union County. From the beginning it's towering steeple clock set the pace of time in a most courtly manner, with various shops surrounding the town square and beyond, all set in an orderly fashion, serving the needs of a growing community.
Today, the classic town of Blairsville has come into its own, growing in stride and bursting at the seams with each passing year. Along the Hwy/76/515-corridor and US/19/129, Blairsville has expanded it's presence with more shops, dining, lodging and other services to supply the needs for one of the North Georgia Mountain's fastest growing communities. All the while Blairsville maintains a sense of unique charm and culture only the mountains have to offer.
Within Blairsville's city limits and along its outer edges, visitors and residents alike can enjoy an exceptional history museum and neighboring historical structures, a premier community center, a challenging golf course a popular farmers market and a residential cannery. There's an outstanding municipal park, city airport, a state of the art technical college and the southern shoreline of neighboring the western edge of Blairsville.
Wilderness Areas & Trails
Community Resources
History & Culture
Lakes, Rivers & Waterfalls
Parks & Recreation Areas
Scenic Road Trips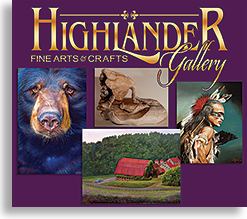 When you are visiting the Blue Ridge - Smoky Mountains, a stop by the Highlander Gallery is well worth your time. The Highlander Gallery represents some of the finest artists in the mountains. With a large assortment of Fine Art Photography and Fine Crafts as well.
Here are a sampling of the artists you will find....Anthony Abreu • Michael Bedoian • Juanita Greenspan • Linda Thompson • Tonya Fowler • Jason Fowler • Chris Jones • Les Smith • Chuck Waldroup • Joe Waldroup • Billy Reynolds • Randy Rowe • Thomas Payne •  Frances McCord • Rita Poole • Clive Poole • Marla McCormick • Don Milsaps
Wednesday - Saturday 11:00 ish - 5:00 ish
10079 Old Highway 64 • Brasstown, NC • 828.835.9982 • www.HighlanderGallery.com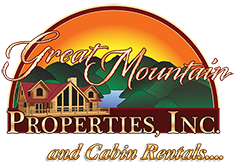 Whether you purchased your mountain home as an occasional getaway, an investment, or the destination of your future retirement, we realize the importance that it be respected as your home first and foremost.
It is our objective to provide you with both quality property management as well as a rental program to help offset some of the expense of owning a 2nd home. Through the combined knowledge of all of us at Great Mountain Cabin Rentals, we have the expertise to help you understand and create a Great Mountain Cabin Rental.
896 Green Cove Road • Brasstown, NC 28902 • 828.835.3275 • www.GreatMountainCabinRentals.com
---
designed, produced and hosted by
The Blue Ridge Highlander logo, all photography, design, graphics, artwork, writing, digital images, etc are the
Copyright ©
of C. Wayne Dukes and Sherry Bell Dukes, 1996 to current day, except where otherwise stated. All rights reserved, reproduction, downloading, and/or duplication of any sort is strictly prohibited, all violations will be prosecuted.
Legal Policy
. If you have any questions, or comments, regarding this site,
e-mail the Highlander
.