Menu

Blairsville Georgia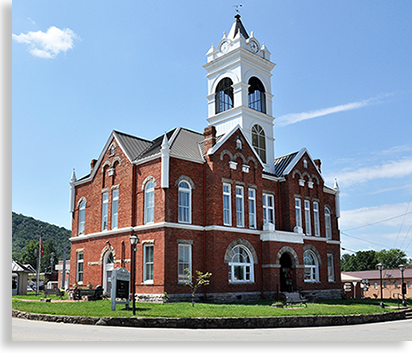 Blairsville is the county seat for Union County. The historic mountain town of Blairsville was founded in 1835 due to gold strikes along Coosa Creek, as well as other waterways and mining ventures. The stately Union County Courthouse (circa 1899) located on the Courthouse Square, has sustained its lofty presence for decades as a proud community centerpiece for the citizens of Union County. From the beginning it's towering steeple clock set the pace of time in a most courtly manner, with various shops surrounding the town square and beyond, all set in an orderly fashion, serving the needs of a growing community.
Today, the classic town of Blairsville has come into its own, growing in stride and bursting at the seams with each passing year. Along the Hwy/76/515-corridor and US/19/129, Blairsville has expanded it's presence with more shops, dining, lodging and other services to supply the needs for one of the North Georgia Mountain's fastest growing communities. All the while Blairsville maintains a sense of unique charm and culture only the mountains have to offer.
Within Blairsville's city limits and along its outer edges, visitors and residents alike can enjoy an exceptional history museum and neighboring historical structures, a premier community center, a challenging golf course a popular farmers market and a residential cannery. There's an outstanding municipal park, city airport, a state of the art technical college and the southern shoreline of neighboring the western edge of Blairsville.
---
---