Byron Herbert Reece Farm and Heritage Center
At the base of Blood Mountain, just below Vogel State Park, is a county treasure filled with priceless riches and unimaginable beauty. The Byron Herbert Reece Farm & Heritage Center lies cradled along Wolf Creek. Surrounded by majestic mountains, the historic farmstead offers an atmosphere of incomparable measure in both peace and tranquility.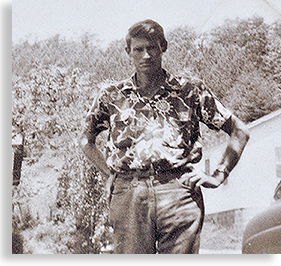 What once played a role in a modest man's humble life and abode, has now become a 'County and State's historic treasure site.' Yet the value of Byron Herbert Reece rests not so much in the landscape or home, but in the heart and soul of this literary genius. A renowned poet and novelist of his time, Byron Herbert Reece rose to the height of literary fame. He labored with his love, eloquent in rhyme, equal to his acclaim. Today this beautiful farmstead still resonates his spirit with the echoes of the past. The words and pictures only begin to describe the creative talent that he possessed and shared with so many that loved his works. He was rooted in near poverty, yet excelled in such an exceptional manner.
The remaining 9.3-acres of the Reece family farm has recently underwent superb renovations and re-development. A community effort bonded by love for this literary talent has breathed new life into the old historic farmstead.
Reece's original old simple wood framed house was moved from its original location across the driveway, to its new site on the property, to be restored and beautifully enhanced. This new site was a carefully planned catalyst to a fresh start, and new beginning that would meticulously shape a path to an experience that one must see to believe. The historic house's Welcome Center and Gift Shop have been restyled, yet remains humble in its origins. The upper level exterior has been renovated and painted, where as the interior has been refurbished and decorated. A lower lever (not open to the general public) has been added along with an upper level porch with rocking chairs over looking the historic farmstead. A stone treatment has been added to the deck columns, as well as the lower level, giving the Welcome Center and Gift Shop that natural landscape appeal. There is also a beautiful wildflower garden bordering the north side of the house.
Within the historic home's Welcome Center and Gift Shop there are some original furnishings, plus Byron Reece's personal typewriter. There's also an impressive gift shop in the center which include books by Byron Herbert Reece, along with former state governor Zell Miller, and Terry Kay, plus other items such as arts, crafts and more cover the tables and line the shelves.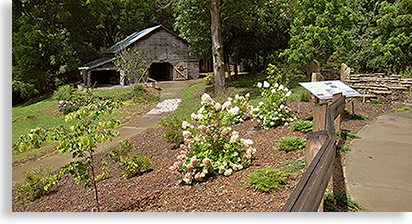 Outside the Welcome Center and Gift Shop there's a very impressive Interpretive Trail winding thru the farmstead depicting the everyday life on the Reece family farm. Beginning at the Welcome Center and Gift Shop, the Poetry Trail moves visitors along a trail of discovery. The first point of interest consists of four circular stone forum style, poetry islands, featuring excerpts from Reece's writings. Next, there's Mulberry Hall, which is considered by some to be his writing studio. From there the trail moves on to the farm's barn and other outbuildings.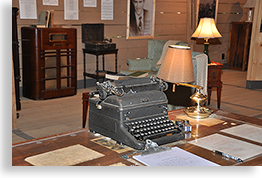 The Main Barn and largest farm structure, is filled to the rafters with livestock displays, and early farm equipment. Up in the loft there is another studio with vintage furnishing, including a small theater and film presentation on the life of Byron Herbert Reece. Next to the barn is another Interpretive Trail sign. Between the barn and main house is a sculpture by popular local artist Al Garnto.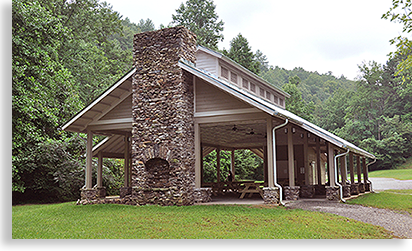 An open meadow rolls to the south from the Interpretive Trail and Welcome Center. Wolf Creek Trail begins near the working Spring House, a meadow flows southward from the farmstead bordered by the cascading waters of Wolf Creek. At the far end of the meadow is a wooden bridge crossing the creek that leads into another open field with a large wood and stone pavilion.
The Pavilion is great for gatherings such as reunions, weddings, as well as family and company picnics. An outdoor auditorium is planned for the future, featuring the theatrical adaptation of Byron Herbert Reece's novel …'Reach of Song.' Reach of Song, a theatrical play, has earned the honor of being 'Georgia's official state play'.
Byron Herbert Reece Farm and Heritage Center is all about getting in touch with the past, and in touch with this literary talent's natural surrounding. It's an excellent outdoor educational experience for adults and kids of all ages.
Byron Herbert Reece Farm and Heritage Center
8552 Gainesville Hwy • Blairsville, GA 30512
Open April - November
Thursday - Saturday 10 am to 5 pm, and Sunday 1 pm to 5 pm
Wilderness Areas & Trails
Community Resources
History & Culture
Lakes, Rivers & Waterfalls
Parks & Recreation Areas
Scenic Road Trips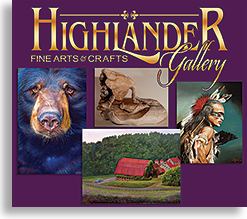 When you are visiting the Blue Ridge - Smoky Mountains, a stop by the Highlander Gallery is well worth your time. The Highlander Gallery represents some of the finest artists in the mountains. With a large assortment of Fine Art Photography and Fine Crafts as well.
Here are a sampling of the artists you will find....Anthony Abreu • Michael Bedoian • Juanita Greenspan • Linda Thompson • Tonya Fowler • Jason Fowler • Chris Jones • Les Smith • Chuck Waldroup • Joe Waldroup • Billy Reynolds • Randy Rowe • Thomas Payne •  Frances McCord • Rita Poole • Clive Poole • Marla McCormick • Don Milsaps
Wednesday - Saturday 11:00 ish - 5:00 ish
10079 Old Highway 64 • Brasstown, NC • 828.835.9982 • www.HighlanderGallery.com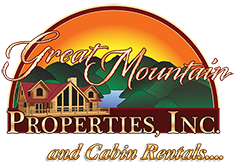 Whether you purchased your mountain home as an occasional getaway, an investment, or the destination of your future retirement, we realize the importance that it be respected as your home first and foremost.
It is our objective to provide you with both quality property management as well as a rental program to help offset some of the expense of owning a 2nd home. Through the combined knowledge of all of us at Great Mountain Cabin Rentals, we have the expertise to help you understand and create a Great Mountain Cabin Rental.
896 Green Cove Road • Brasstown, NC 28902 • 828.835.3275 • www.GreatMountainCabinRentals.com
---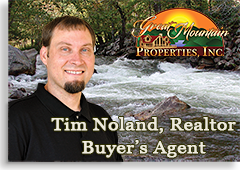 When looking to buy mountain property, you need someone that not only understands the mountains, you need someone that specifically represents you, the buyer. When you choose to work with a Buyer's Agent you are assured that you have an agent that is truly looking for your best interests, someone that will not only find what you are looking for, but someone that will negotiate the best price possible.
10886 Old Highway 64 • Brasstown, NC 28902 • 828.557.1009 •  GreatMtnRealEstate.com
---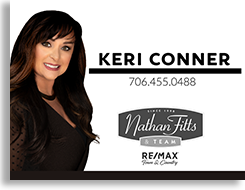 My name is Keri Conner, I have lived in these mountains all my life, and have been a successful Realtor since 2001. I know from personal experience why you want your own special place in the mountains and I know how to help you find that special place. Whether you are looking for a luxury mountain home, log cabin, a view property, river or creek property, a lake front home or property, or a large tract of mountain property, I will help you not only find the right real estate purchase, I will help you through the entire real estate process, including closing. If you are looking to sell your mountain home, to downsize or are finally ready to buy your new bigger dream home or cabin, I am the Realtor/Broker you need.
Check out our Featured Listings....
224 Blue Ridge Drive, McCaysville, GA • 706-964-6470 • RealEstateGeorgiaMountains.com
designed, produced and hosted by
The Blue Ridge Highlander logo, all photography, design, graphics, artwork, writing, digital images, etc are the
Copyright ©
of C. Wayne Dukes and Sherry Bell Dukes, 1996 to current day, except where otherwise stated. All rights reserved, reproduction, downloading, and/or duplication of any sort is strictly prohibited, all violations will be prosecuted.
Legal Policy
. If you have any questions, or comments, regarding this site,
e-mail the Highlander
.