Union County Community Center & Butternut Creek Golf Course
Located at 129 Union County Recreation Road, this facility is a reflection of the continual community effort towards establishing a presence of excellence and quality in the North Georgia Mountain region. Stately in architectural design and structure, the Union County Community Center's 23,500-square feet, offers an atmosphere unlike any other in regards to spaciousness, opulence and comfort. Perched upon a hilltop, the Center overlooks a mountain vista and a challenging 18-hole public golf course. The first tee is located only steps away from the Union County Community Center's clubhouse facilities. Also featured at the Community Center, overlooking the golf course is a magnificent metal sculpture by local renowned artist Al Garnto.
The Union County Community Center is also home to the Blairsville - Union County Chamber of Commerce and Welcome Center. The Chamber's office, located within its grand welcoming hall, provides the friendly helpful service one should expect when visiting this state of the art center. Visitor's can gather a mountain of material in the comfort of a lounge style setting while planning their visit, or dream of relocation and retirement within the boundaries of beautiful and adventurous Union County.
The Union County Community Center offers meeting and banquet facilities for any occasion, small to large.
Contact the Community Center at 706-439-6092 or email ucevents@uniongov.com for more information on having your next meeting or event at this beautiful facility.
Butternut Creek Golf Course
Lace up your spikes, polish up those clubs, grab that bag and mount up a golf cart. You have some serious golfing available at the Butternut Creek Golf Course.
While looking down the fairway at the first tee, most folks often don't know what to do first, grab a club or pullout the camera. This course has an outstanding backdrop view of the Ivy Log Mountain Range. What's great about this 18-hole golf course is that it's open to the public. Even better than that, the Union County Community Center is located along the upper end of the course, next to the first tee, providing excellent club house facilities within.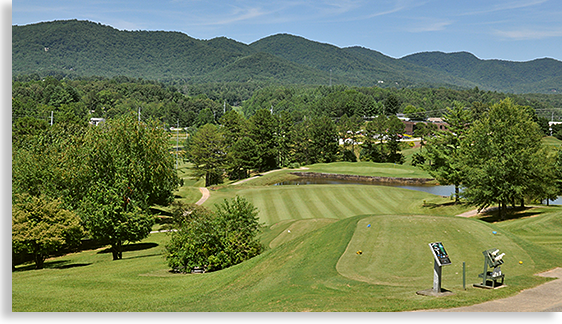 The Butternut Creek Golf Course, owned and operated by the Union County Recreation Department, offers a challenging 18-hole golf course, composed of Penncross Bent Grass greens, and Tifton 419 Bermuda fairways and tees.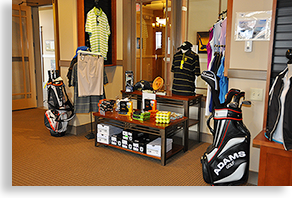 The course plays to a modest 6,500 plus yards, with 4 to 6 tee boxes on every hole offering a challenging option for every player. Elevation changes are found throughout the course and there are 13-holes where water comes into play.
The Union County Community Center has a clubhouse atmosphere with beautifully styled locker rooms, including a game table in the men's locker room.
Within the Union County Community Center is Butternut Creek Tourism/Pro Shop, and located upstairs within in the center is The View Grill, offering a spectacular view of the course and mountains beyond. Also located in the Center is a banquet hall and conference rooms making it a great wedding, reunion, and corporate event facility.
For more information and to book a golf outing, call 706-439-6092.
Pro Shop Hours: 8:00 a.m. - 4:00 p.m.
Tee Times: 8:00 a.m. - 5:00 p.m
Wilderness Areas & Trails
Community Resources
History & Culture
Lakes, Rivers & Waterfalls
Parks & Recreation Areas
Scenic Road Trips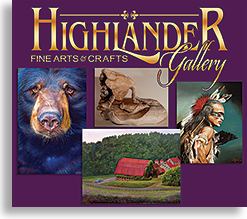 When you are visiting the Blue Ridge - Smoky Mountains, a stop by the Highlander Gallery is well worth your time. The Highlander Gallery represents some of the finest artists in the mountains. With a large assortment of Fine Art Photography and Fine Crafts as well.
Here are a sampling of the artists you will find....Anthony Abreu • Michael Bedoian • Juanita Greenspan • Linda Thompson • Tonya Fowler • Jason Fowler • Chris Jones • Les Smith • Chuck Waldroup • Joe Waldroup • Billy Reynolds • Randy Rowe • Thomas Payne •  Frances McCord • Rita Poole • Clive Poole • Marla McCormick • Don Milsaps
Wednesday - Saturday 11:00 ish - 5:00 ish
10079 Old Highway 64 • Brasstown, NC • 828.835.9982 • www.HighlanderGallery.com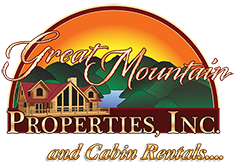 Whether you purchased your mountain home as an occasional getaway, an investment, or the destination of your future retirement, we realize the importance that it be respected as your home first and foremost.
It is our objective to provide you with both quality property management as well as a rental program to help offset some of the expense of owning a 2nd home. Through the combined knowledge of all of us at Great Mountain Cabin Rentals, we have the expertise to help you understand and create a Great Mountain Cabin Rental.
896 Green Cove Road • Brasstown, NC 28902 • 828.835.3275 • www.GreatMountainCabinRentals.com
---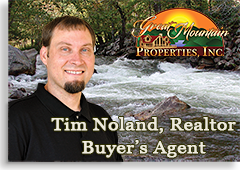 When looking to buy mountain property, you need someone that not only understands the mountains, you need someone that specifically represents you, the buyer. When you choose to work with a Buyer's Agent you are assured that you have an agent that is truly looking for your best interests, someone that will not only find what you are looking for, but someone that will negotiate the best price possible.
10886 Old Highway 64 • Brasstown, NC 28902 • 828.557.1009 •  GreatMtnRealEstate.com
---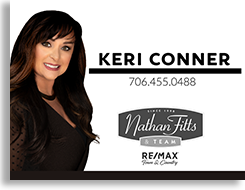 My name is Keri Conner, I have lived in these mountains all my life, and have been a successful Realtor since 2001. I know from personal experience why you want your own special place in the mountains and I know how to help you find that special place. Whether you are looking for a luxury mountain home, log cabin, a view property, river or creek property, a lake front home or property, or a large tract of mountain property, I will help you not only find the right real estate purchase, I will help you through the entire real estate process, including closing. If you are looking to sell your mountain home, to downsize or are finally ready to buy your new bigger dream home or cabin, I am the Realtor/Broker you need.
Check out our Featured Listings....
224 Blue Ridge Drive, McCaysville, GA • 706-964-6470 • RealEstateGeorgiaMountains.com
designed, produced and hosted by
The Blue Ridge Highlander logo, all photography, design, graphics, artwork, writing, digital images, etc are the
Copyright ©
of C. Wayne Dukes and Sherry Bell Dukes, 1996 to current day, except where otherwise stated. All rights reserved, reproduction, downloading, and/or duplication of any sort is strictly prohibited, all violations will be prosecuted.
Legal Policy
. If you have any questions, or comments, regarding this site,
e-mail the Highlander
.