Menu

Union County Community Working Together....Union County Farmers Market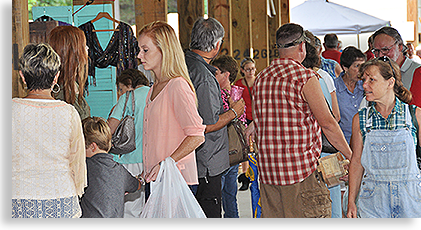 On the eastern edge of Blairsville, located on Old Smoky Road just north of Hwy 515/76, is the very popular Union County Farmers Market. The Market is located within an excellent elongated outdoor, covered pavilion protecting vendors and shoppers from the elements of rainy weather and hot sunlight.
There's ample parking and room for 65-vendors under the large roofed pavilion, offering visitors access to local growers of various sizes. Vendors display varieties of fresh produce, along with canned foods, bake goods and beekeeper's honeys. There are also several concessionaires and handmade crafts by local artisans, plus plants and flowers for gardens and home. These choice products draw shoppers from both near and far to enjoy the wonderful opportunity of purchasing home grown and handmade products.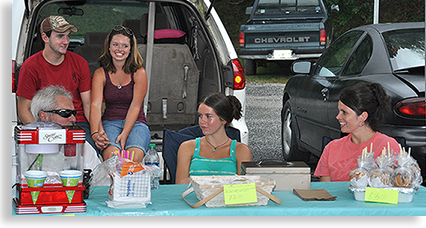 This popular Farmers Market is much more than a place to buy particular items; it's a destination for fun, and education for all ages. Most vendors often share their skills with the public on how their particular produce is grown, and how handcrafted items are made.
The site of the Union County Farmers Market lies on the old Charlie and Grapelle Wimpey property. Both were active members of the Union County Historical Society, Charlie farmed the property with his father, and Grapelle served as Union County Elementary Principle for 46-years.
The Farmers Market is open June thru October
Tuesday from 3:00 p.m. to 7:00 pm • Saturday 7:00 am to 1:00 pm
148 Old Smokey Road • Blairsville, GA 30512 • www.UCFarmersMarket.com • 706.439.6000
Union County Cannery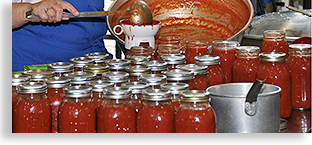 A cannery has existed in Union County since 1947, and was originally operated and maintained by the Union County School System. As many as five family generations, have used the old cannery until recently, when the school budget cuts, caused the old cannery to be shut down.
Fortunately, the County successfully budgeted for a new cannery with new equipment to be opened next to the Union County Farmers Market, on Old Smokey Road.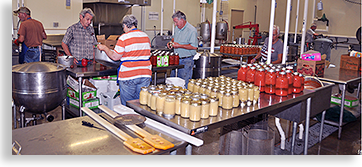 This new facility has become a 'pride of joy' to the local community. When the cannery is open (also known as the Canning Plant), courteous visitors are welcome to come in and see how it works. During production hours, friendly folks are on hand working their craft and often willing to answer your personal inquires.
Situated out in front of the Cannery alongside the roadway, is a lovely colorful garden consisting of domestic flowers, wildflowers, and some herbs. This garden is nurtured and maintained by local volunteers. The Community Garden is a most proper exhibit for both visitors and horticulture enthusiast to observe, enjoy and photograph.
Union County Cannery
148 Old Smokey Road • Blairsville, GA 30512 • 706.439.6030 • www.UCFarmersMarket.com/cannery.html
Wilderness Areas & Trails
Community Resources
History & Culture
Lakes, Rivers & Waterfalls
Parks & Recreation Areas
Scenic Road Trips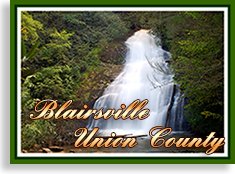 Blairsville and Union County, Georgia: Full of festivals and fun, waterfalls, mountains, syrup, and sweet memories. Spring and summer outdoor lovers will hike endless trails, see breathtaking views atop Brasstown Bald, visit rushing waterfalls, and relax on serene Lake Nottely.
129 Union County Recreation Rd • Blairsville, GA • 706.745.5789 • VisitBlairsvilleGA.com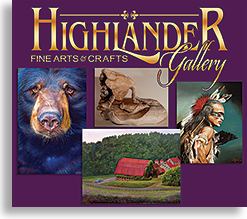 When you are visiting the Blue Ridge - Smoky Mountains, a stop by the Highlander Gallery is well worth your time. The Highlander Gallery represents some of the finest artists in the mountains. With a large assortment of Fine Art Photography and Fine Crafts as well.
Here are a sampling of the artists you will find....Anthony Abreu • Michael Bedoian • Juanita Greenspan • Linda Thompson • Tonya Fowler • Jason Fowler • Chris Jones • Les Smith • Chuck Waldroup • Joe Waldroup • Billy Reynolds • Randy Rowe • Thomas Payne •  Frances McCord • Rita Poole • Clive Poole • Marla McCormick • Don Milsaps
Wednesday - Saturday 11:00 ish - 5:00 ish
10079 Old Highway 64 • Brasstown, NC • 828.835.9982 • www.HighlanderGallery.com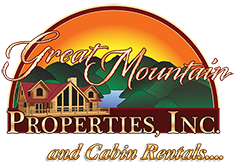 Whether you purchased your mountain home as an occasional getaway, an investment, or the destination of your future retirement, we realize the importance that it be respected as your home first and foremost.
It is our objective to provide you with both quality property management as well as a rental program to help offset some of the expense of owning a 2nd home. Through the combined knowledge of all of us at Great Mountain Cabin Rentals, we have the expertise to help you understand and create a Great Mountain Cabin Rental.
896 Green Cove Road • Brasstown, NC 28902 • 828.835.3275 • www.GreatMountainCabinRentals.com
---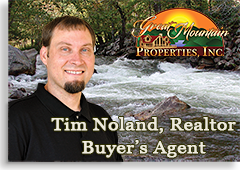 When looking to buy mountain property, you need someone that not only understands the mountains, you need someone that specifically represents you, the buyer. When you choose to work with a Buyer's Agent you are assured that you have an agent that is truly looking for your best interests, someone that will not only find what you are looking for, but someone that will negotiate the best price possible.
10886 Old Highway 64 • Brasstown, NC 28902 • 828.557.1009 •  GreatMtnRealEstate.com
---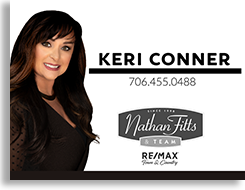 My name is Keri Conner, I have lived in these mountains all my life, and have been a successful Realtor since 2001. I know from personal experience why you want your own special place in the mountains and I know how to help you find that special place. Whether you are looking for a luxury mountain home, log cabin, a view property, river or creek property, a lake front home or property, or a large tract of mountain property, I will help you not only find the right real estate purchase, I will help you through the entire real estate process, including closing. If you are looking to sell your mountain home, to downsize or are finally ready to buy your new bigger dream home or cabin, I am the Realtor/Broker you need.
Check out our Featured Listings....
224 Blue Ridge Drive, McCaysville, GA • 706-964-6470 • RealEstateGeorgiaMountains.com
designed, produced and hosted by
The Blue Ridge Highlander logo, all photography, design, graphics, artwork, writing, digital images, etc are the
Copyright ©
of C. Wayne Dukes and Sherry Bell Dukes. 1996 to current day, except where otherwise stated. All rights reserved, reproduction, downloading, and/or duplication of any sort is strictly prohibited, all violations will be prosecuted.
Legal Policy
. If you have any questions, or comments, regarding this site,
e-mail the Highlander
.