Union County Historical Society and Historic Courthouse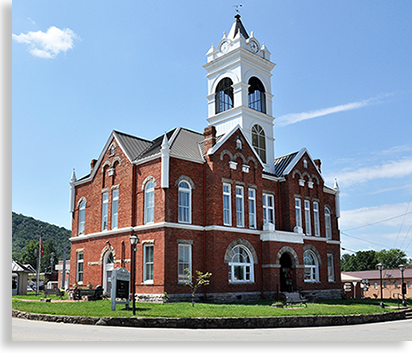 Located in the recently renovated Union County Courthouse, is the Union County Historical Museum. The historic courthouse was originally constructed in 1899 and had faced decades of needful reconstruction. Thanks to the Union County Historical Society (also located in the courthouse,) 'the old courthouse' as it has been called, has a new outlook on life due to the Society's dedicated service with preservation projects still in the works. The clock tower had been removed in 1960 and replaced with a replica in the year 2000. The original clock-face and inner workings are located on the courthouse lawn, encased in a large glass container.
The original second floor courtroom has been meticulously restored and functions as a Friday night concert venue. The Union County History Museum is located on the first floor. The historic courthouse is of the Romanesque Revival-style. A new courthouse facility and government offices have been constructed just north of the Old Courthouse, next to the Butternut Creek Golf Course.
The Union County Historical Society was established in 1976 with a mission to 'preserve and promote the history and culture of Union County.' This nonprofit organization is funded primarily through memberships and donations. The Old Courthouse History Museum, features exhibits like the renowned Margarita Morgan Miniature Collection, and America folk art by Everett Hunt. There are displays of noted Union County natives, including poet/novelist Byron Herbert Reece. There's also a
collection of Native American artifacts, exhibits of historic, educational, religious, occupational, domestic, governmental, and military objects. The historic society also offers an ever-evolving cultural and educational program.
The Historical Society takes great pride in its annual Mountain Heritage Festival, held every Labor Day weekend on the grounds of the restored 1906 Grapelle Butt Mock House, and the 1861 John Payne Cabin and Homestead, both located one block south of courthouse square. The festival includes historic reenactments, music, a blacksmith, storytellers, livestock exhibits, gold panning for the kids, concessionaires, plus art and craft vendors and other activities. Other popular events are held throughout year. Dates are available by searching the Blue Ridge Highlander's Calendar of Events and Festivals.
The Historic Courthouse Museum
1 Town Square • Blairsville, GA 30512 • 706-745-5493
open to the public from 10 am to 4 pm
Monday - Friday, January - April
Monday - Saturday, May - December
Wilderness Areas & Trails
Community Resources
History & Culture
Lakes, Rivers & Waterfalls
Parks & Recreation Areas
Scenic Road Trips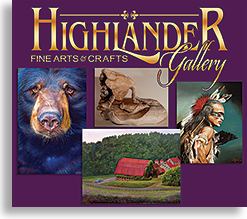 When you are visiting the Blue Ridge - Smoky Mountains, a stop by the Highlander Gallery is well worth your time. The Highlander Gallery represents some of the finest artists in the mountains. With a large assortment of Fine Art Photography and Fine Crafts as well.
Here are a sampling of the artists you will find....Anthony Abreu • Michael Bedoian • Juanita Greenspan • Linda Thompson • Tonya Fowler • Jason Fowler • Chris Jones • Les Smith • Chuck Waldroup • Joe Waldroup • Billy Reynolds • Randy Rowe • Thomas Payne •  Frances McCord • Rita Poole • Clive Poole • Marla McCormick • Don Milsaps
Wednesday - Saturday 11:00 ish - 5:00 ish
10079 Old Highway 64 • Brasstown, NC • 828.835.9982 • www.HighlanderGallery.com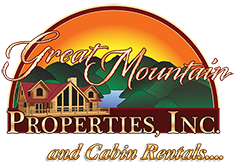 Whether you purchased your mountain home as an occasional getaway, an investment, or the destination of your future retirement, we realize the importance that it be respected as your home first and foremost.
It is our objective to provide you with both quality property management as well as a rental program to help offset some of the expense of owning a 2nd home. Through the combined knowledge of all of us at Great Mountain Cabin Rentals, we have the expertise to help you understand and create a Great Mountain Cabin Rental.
896 Green Cove Road • Brasstown, NC 28902 • 828.835.3275 • www.GreatMountainCabinRentals.com
---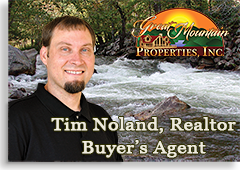 When looking to buy mountain property, you need someone that not only understands the mountains, you need someone that specifically represents you, the buyer. When you choose to work with a Buyer's Agent you are assured that you have an agent that is truly looking for your best interests, someone that will not only find what you are looking for, but someone that will negotiate the best price possible.
10886 Old Highway 64 • Brasstown, NC 28902 • 828.557.1009 •  GreatMtnRealEstate.com
---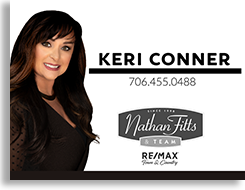 My name is Keri Conner, I have lived in these mountains all my life, and have been a successful Realtor since 2001. I know from personal experience why you want your own special place in the mountains and I know how to help you find that special place. Whether you are looking for a luxury mountain home, log cabin, a view property, river or creek property, a lake front home or property, or a large tract of mountain property, I will help you not only find the right real estate purchase, I will help you through the entire real estate process, including closing. If you are looking to sell your mountain home, to downsize or are finally ready to buy your new bigger dream home or cabin, I am the Realtor/Broker you need.
Check out our Featured Listings....
224 Blue Ridge Drive, McCaysville, GA • 706-964-6470 • RealEstateGeorgiaMountains.com
designed, produced and hosted by
The Blue Ridge Highlander logo, all photography, design, graphics, artwork, writing, digital images, etc are the
Copyright ©
of C. Wayne Dukes and Sherry Bell Dukes, 1996 to current day, except where otherwise stated. All rights reserved, reproduction, downloading, and/or duplication of any sort is strictly prohibited, all violations will be prosecuted.
Legal Policy
. If you have any questions, or comments, regarding this site,
e-mail the Highlander
.