Menu

Mountain Paradise, Lost and Found
Chattahoochee National Forest
At the turn of the 20th century, mountain beauty was no longer considered a natural resource. After gold fever struck and subsided, it was lumber that spurred the next natural mountain resource rush. Driven by a hunger to satisfy a young nation's thirst for achievement, ax and saws went to work on the scale of a frenzy, it has been estimated that as much as 80% of the wooded mountain slopes and ridges throughout the Blue Ridge Mountains were completely leveled. Clear cutting laid waste to the landscape, causing erosion that devastated the watersheds and vast wildlife habitats were destroyed. During this time Congress began to pass bills that would allow the purchase of these wastelands. Clear cutting depreciated the value of mountain lands making private owned property available for reasonable cost with the exception of the Great Smoky Mountains region, that landscape didn't particularly go cheap. Through these Bills and Acts of Congress the National Forest Service was eventually established to control and oversee the preservation, conservation and natural development of these forested lands we enjoy so much.
Today the majority of these wooded forests consist of an amassment of young tree growth, just babes compared to their giant forefathers. What the Forest Service was able to achieve along with its reforestation program was to obtain as many stands of "old growth forest" that were left due to their difficult access. These jewels were locked away deep within the forest and along the high ridges of the Blue Ridge Mountains. The two largest tracts of "old growth forest" lie to the north of Union County, those being the Joyce Kilmer Memorial Forest and Slick Rock Wilderness Area in the Nantahala National Forest of North Carolina. The other "old growth forest" is the granddaddy of them all, the Great Smoky Mountain National Park in Eastern Tennessee and North Carolina.
The majestic mountain beauty of Union County is now under the guardianship of the Chattahoochee National Forest, which encompasses all National Forest lands throughout North Georgia's Blue Ridge Mountains. Not only have these mountain forests been saved and restored, their priceless watersheds and wildlife have returned to a natural order within the Forestry Service properties. Throughout the Blue Ridge Mountains the National Forest Service continues their hard work preserving these necessary watersheds that are essential to all life forms throughout the Southeastern United States. Their dedicated service has maintained these natural waterways and wildlife. Such success is due to the planning program of the National Parks and Forest Service.
What wasn't necessarily in the overall plan of the National Forest Service was the preservation of sites that contain the mysteries and mystics within these mountain wildernesses. Sacred sites, legends and myths have once again reclaimed their ancient status within these National Forest and Parks. We're not just talking about 18th and 19th century explorers, hunters and settlers who came to these mountains, or the lives and legends of local Native Americans who have lived here for so many generations. We're talking about signs of the ancients and the other worldly presences that reflect a time that goes back further than prehistory. There's a sense of the unknown here in Union County and its neighboring rugged mountain regions, holding several of these geographical treasures, indefinable, unexplainable mysteries that boggle the mind.
Wilderness Areas & Trails
Community Resources
History & Culture
Lakes, Rivers & Waterfalls
Parks & Recreation Areas
Scenic Road Trips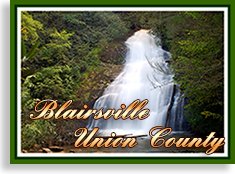 Blairsville and Union County, Georgia: Full of festivals and fun, waterfalls, mountains, syrup, and sweet memories. Spring and summer outdoor lovers will hike endless trails, see breathtaking views atop Brasstown Bald, visit rushing waterfalls, and relax on serene Lake Nottely.
129 Union County Recreation Rd • Blairsville, GA • 706.745.5789 • VisitBlairsvilleGA.com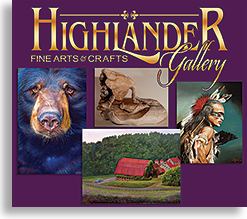 When you are visiting the Blue Ridge - Smoky Mountains, a stop by the Highlander Gallery is well worth your time. The Highlander Gallery represents some of the finest artists in the mountains. With a large assortment of Fine Art Photography and Fine Crafts as well.
Here are a sampling of the artists you will find....Anthony Abreu • John Mac Kah • Ruthanne Kah • Michael Bedoian • Keith Moore • Juanita Greenspan • Robert Levin • Tonya Fowler • Jason Fowler • Jo Kilmer • Les Smith • Chuck Waldroup • Joe Waldroup • Billy Reynolds • Bob Crisp • Randy Rowe • Thomas Payne • Sarah Long Dauchez • January Tiberius • Frances McCord • Rita Poole • Clive Poole • Richard Cranford
Wednesday - Saturday 10:00 - 5:00
10079 Old Highway 64 • Brasstown, NC • 828.835.9982 • www.HighlanderGallery.com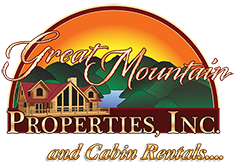 Whether you purchased your mountain home as an occasional getaway, an investment, or the destination of your future retirement, we realize the importance that it be respected as your home first and foremost.
It is our objective to provide you with both quality property management as well as a rental program to help offset some of the expense of owning a 2nd home. Through the combined knowledge of all of us at Great Mountain Cabin Rentals, we have the expertise to help you understand and create a Great Mountain Cabin Rental.
896 Green Cove Road • Brasstown, NC 28902 • 828.835.3275 • www.GreatMountainCabinRentals.com
---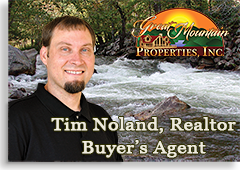 When looking to buy mountain property, you need someone that not only understands the mountains, you need someone that specifically represents you, the buyer. When you choose to work with a Buyer's Agent you are assured that you have an agent that is truly looking for your best interests, someone that will not only find what you are looking for, but someone that will negotiate the best price possible.
10950 Old Highway 64 • Brasstown, NC 28902 • 828.557.1009 •  GreatMtnRealEstate.com
---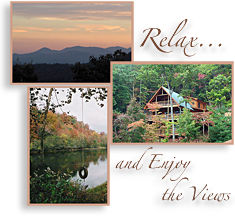 We are happy to help you with all of your real estate needs.  We offer mountain log cabins, view property, river and creek property, lake front homes and property and large tracts of North Georgia Mountain Property.   The Blue Ridge Mountains are fast becoming one of the most desired second home markets anywhere in the US. The North Georgia Area provides the beauty of the Appalachian Mountains, Toccoa and Ocoee Rivers, and Lake Blue Ridge.
224 Blue Ridge Drive, McCaysville, GA • 706-964-6470 • RealEstate-NorthGeorgia.com
designed, produced and hosted by
The Blue Ridge Highlander logo, all photography, design, graphics, artwork, writing, digital images, etc are the
Copyright ©
of C. Wayne Dukes and Sherry Bell Dukes. 1996 - 2020, except where otherwise stated. All rights reserved, reproduction, downloading, and/or duplication of any sort is strictly prohibited, all violations will be prosecuted.
Legal Policy
. If you have any questions, or comments, regarding this site,
e-mail the Highlander
.